A bit of glamour for the end of our holidays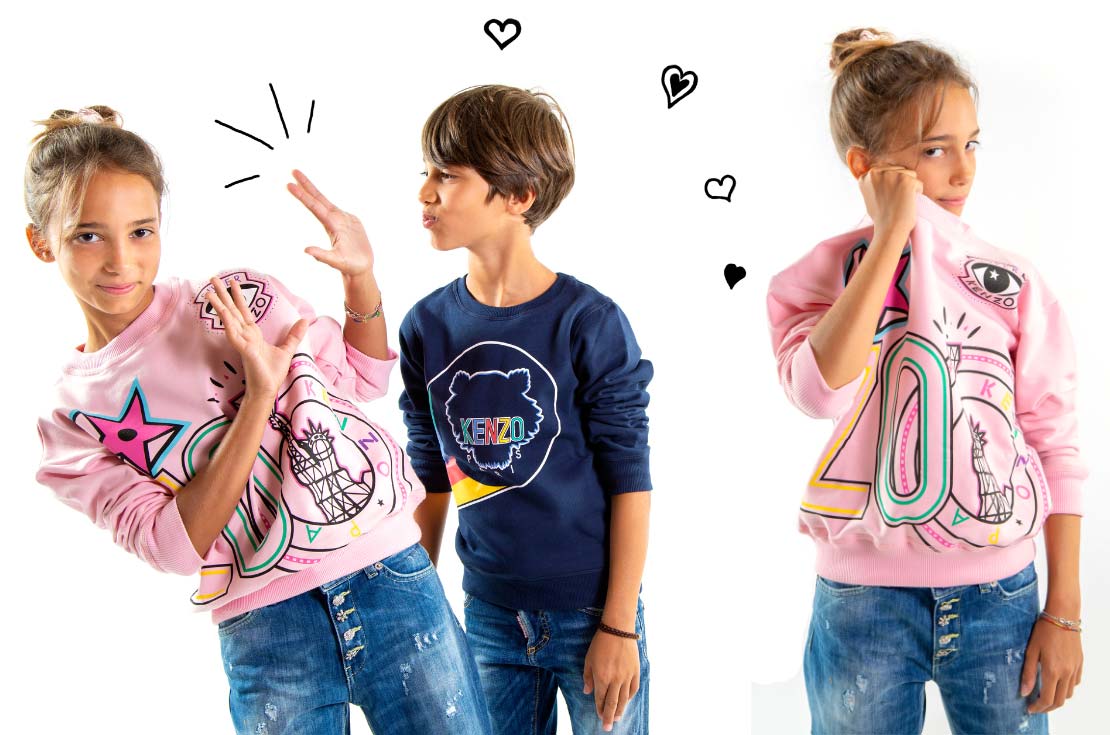 Holidays ended? A dip in the new proposals "fall winter" child collection will give us the right charge for our return to reality. Stay Tuned!
Street style proposals by Kenzo Paris, Dondup and Golden Goose; Vitamin colors like carrot orange, grapefruit rose and blueberry violet help you not forget summer too quickly. Kenzo snake print orange t-shirt, Dondup stone washed denim and New Kenzo print black sweatshirt for the first boy outfit.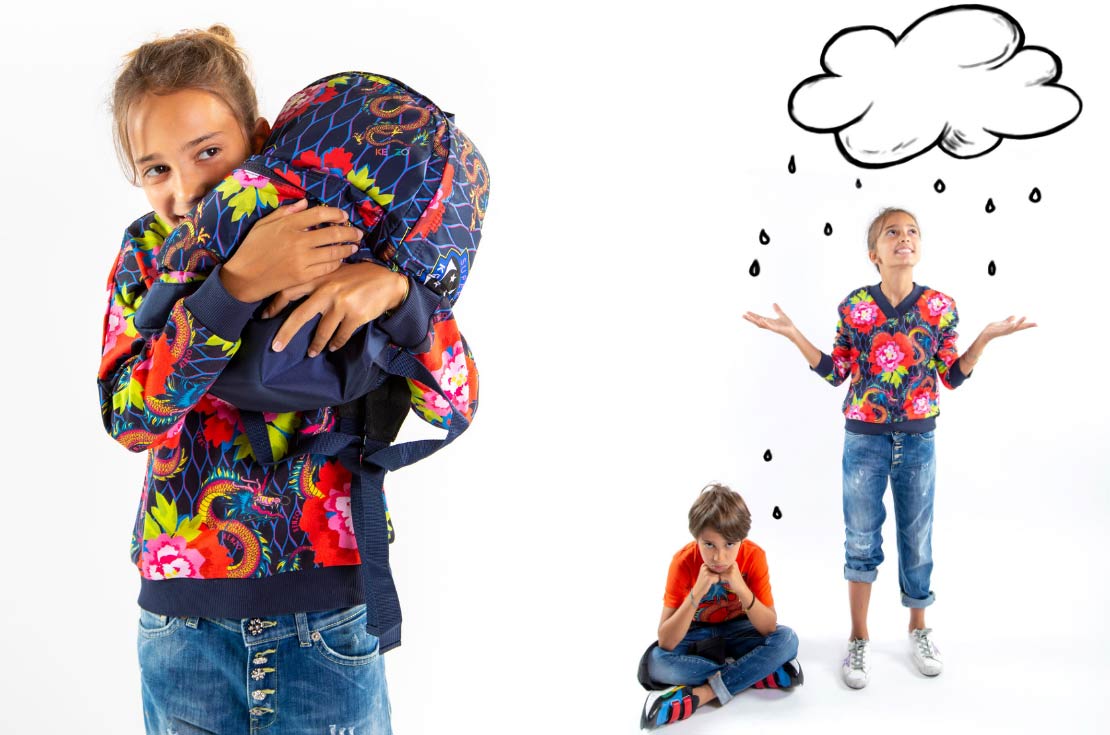 Sparkling and energetic  for  Kenzo girl! Don't miss the exclusive Japanese Flower sweatshirt, the all-over backpack with all-over print, denim with jewel buttons by Dondup Girl.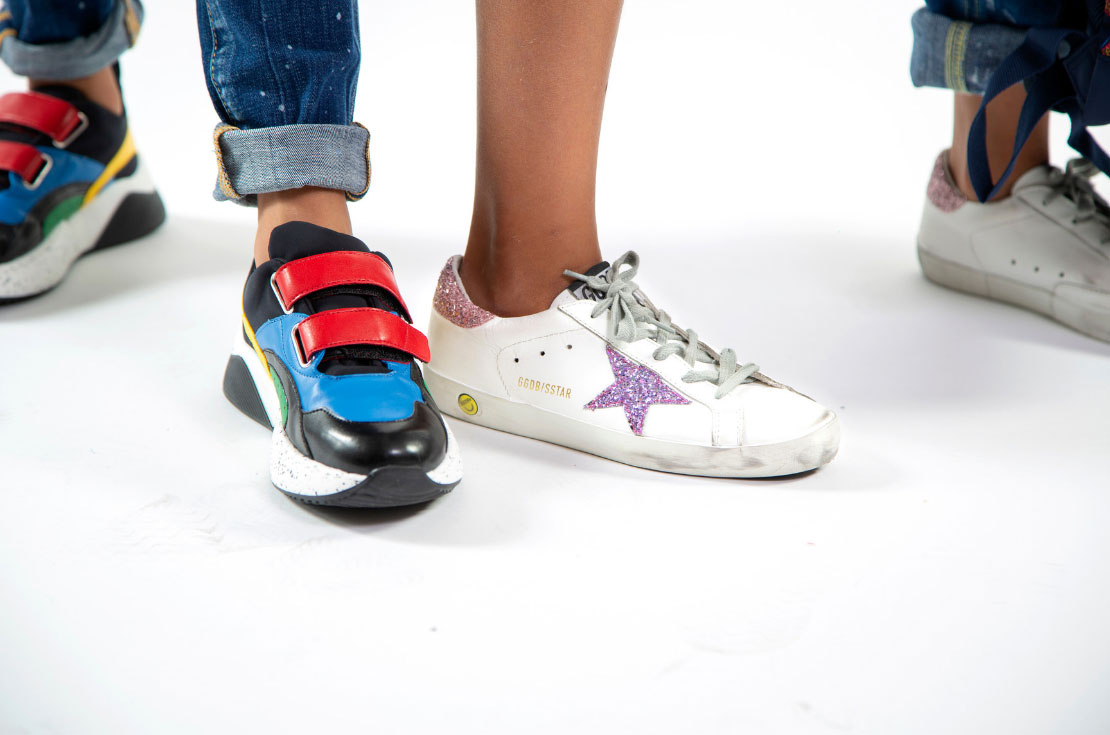 For all sneakers lovers ….. here are two absolute must-haves not to be missed! Multicolor trainers with Velcro tabs by Stella McCartney, Superstar sneaker by Golden Goose Deluxe Brand.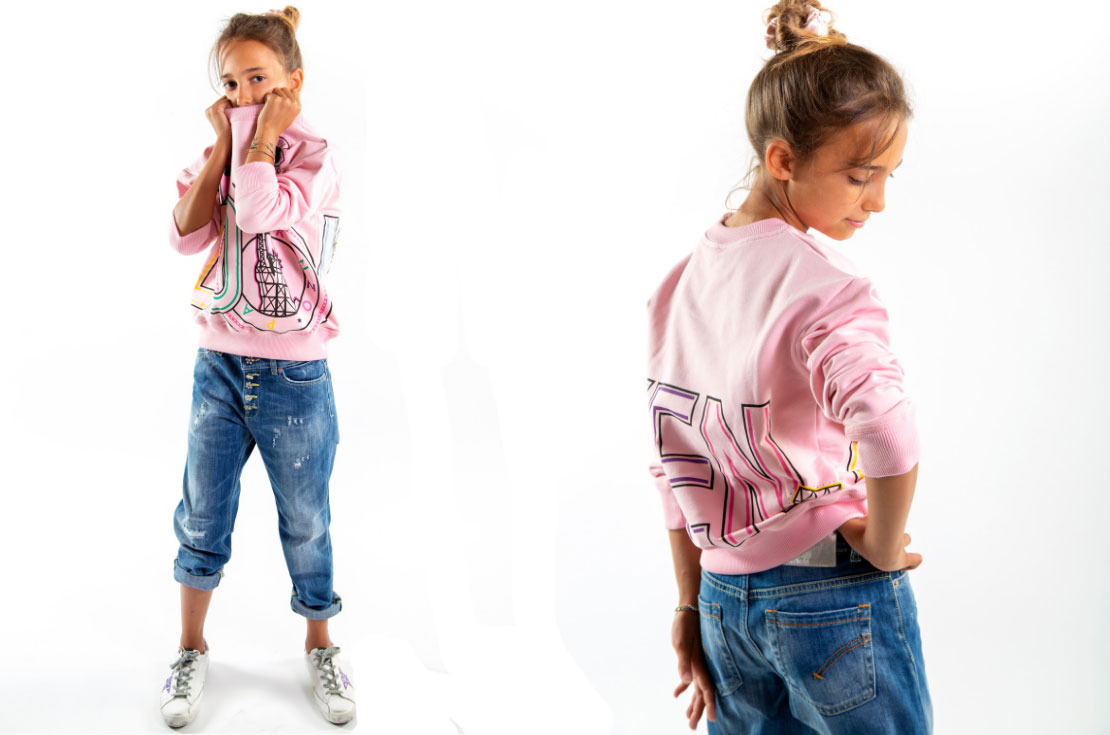 Irresistible  to turn yourself into a Superhero! Gray melange sweatshirt with print and embroidery by Kenzo Paris, slim fit denim by Dondup, black trainers sneaker with neon laces by Stella McCartney Kids girl … Kenzo Paris pink sweatshirt with logo print, denim with jewel buttons by Dondup.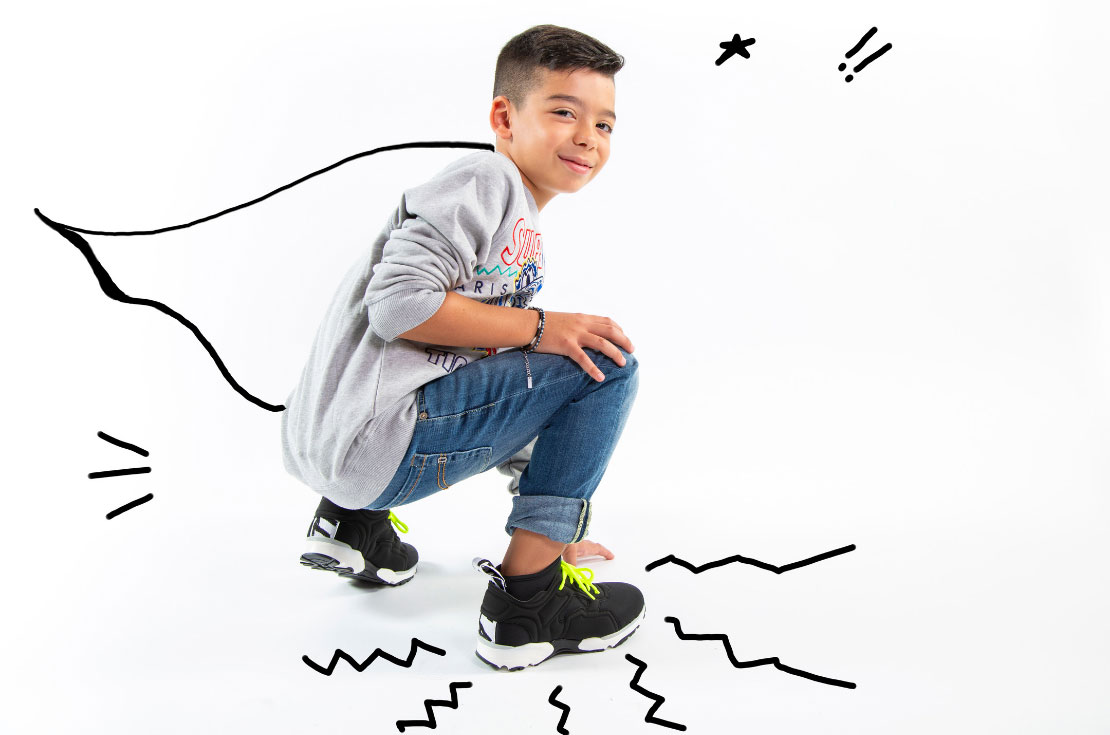 Exclusive unisex sweatshirt by Kenzo Paris theme Super K, slim fit denim by Dondup Boy. A captivating, innovative, absolutely glamorous multi-brand selection, not to be missed for the autumn / winter 2019.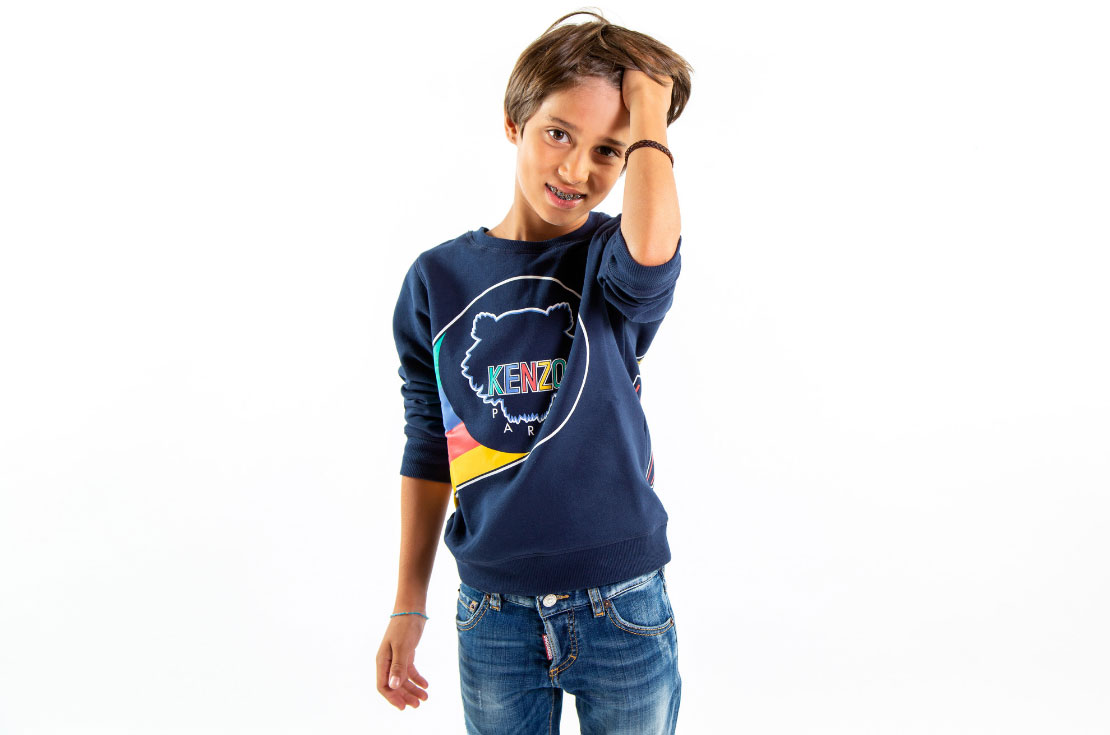 Contact our boutiques or visit ANNAMEGLIO.com to stay updated on new arrivals. Soon new outfits perfect for the return to the city … and happy holidays to all!