All Together Now/ Stella McCartney
Music and fashion meet in the new Capsule Collection entirely dedicated to the Beatles, designed by Stella McCartney.
Music and fashion, the meeting of two apparently distant worlds, able to create an exceptional mix. A successful combination that finds its maximum point of expression in the exclusive Capsule Collection designed by Stella McCartney, a limited edition of the new Fall Winter 19/20 Collection for Boys and Girls.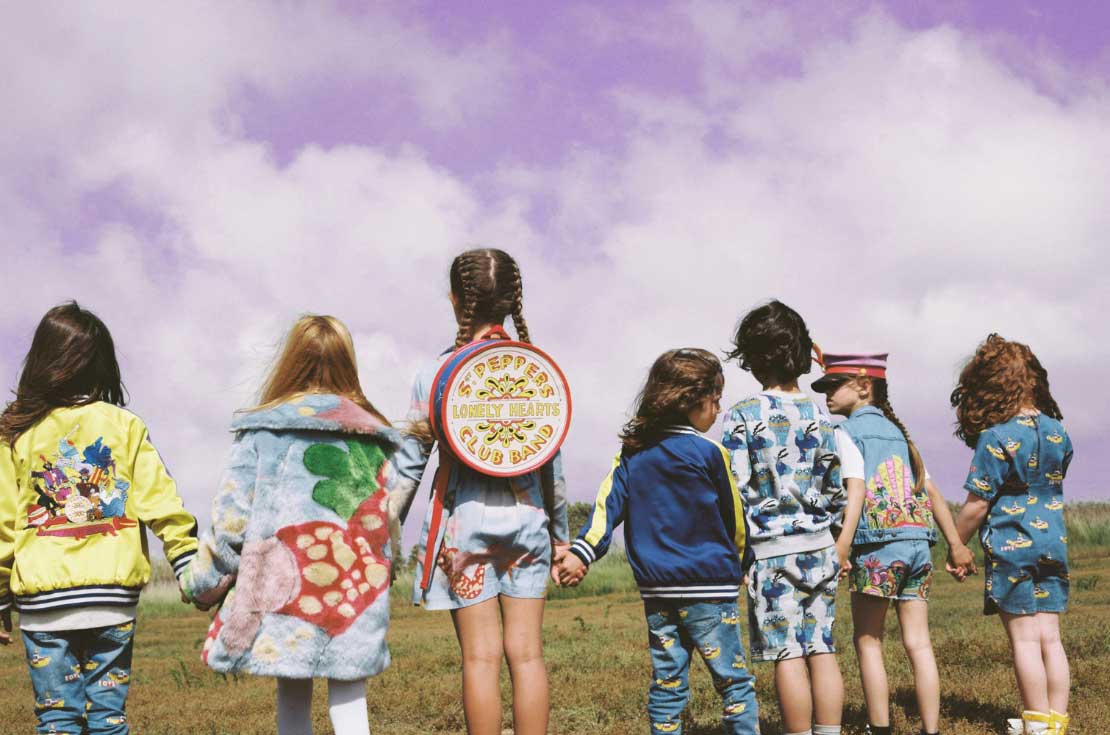 A collection that takes its name from the famous song by the British band, All Together Now, and which draws inspiration from the childhood memories of Stella, daughter of the great Paul McCartney; a childhood lived in London in full British style, with cultural and musical influences clearly recognizable in his latest work.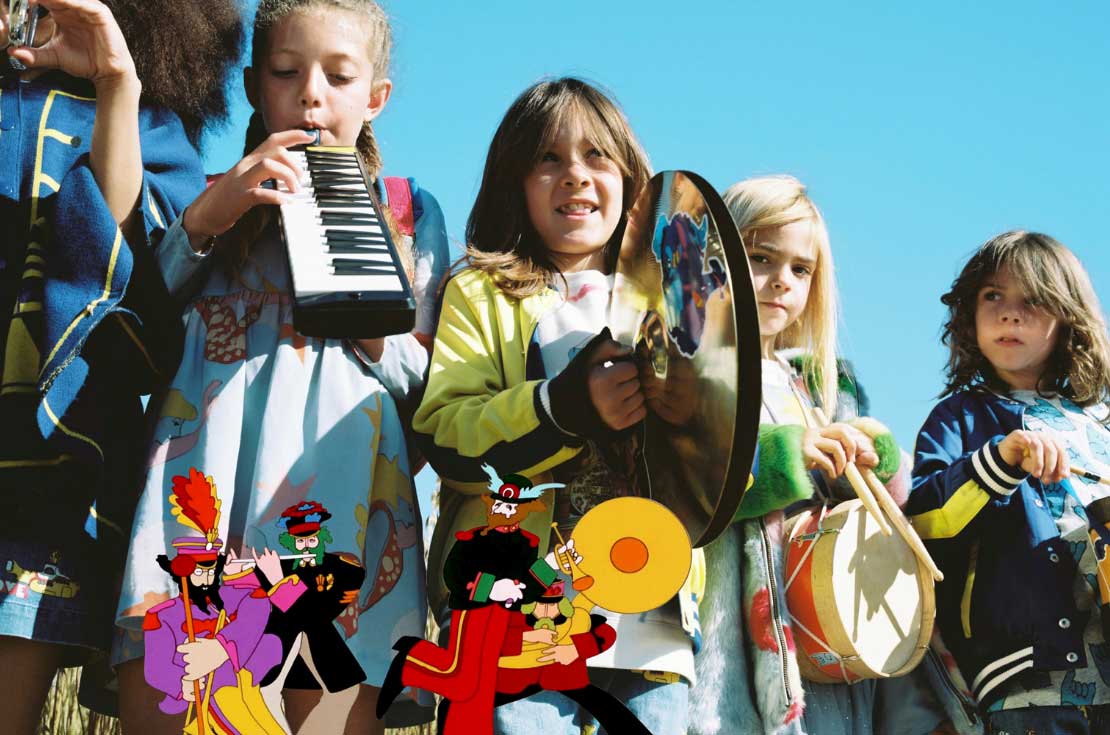 On the occasion of the 50th anniversary of the release of the film Yellow Submarine, the fashion designer proposes in fact garments for children that are iconic and original, with the aim of bringing to light and transmitting the message of peace, love and solidarity, always implicit in the timeless Beatles songs.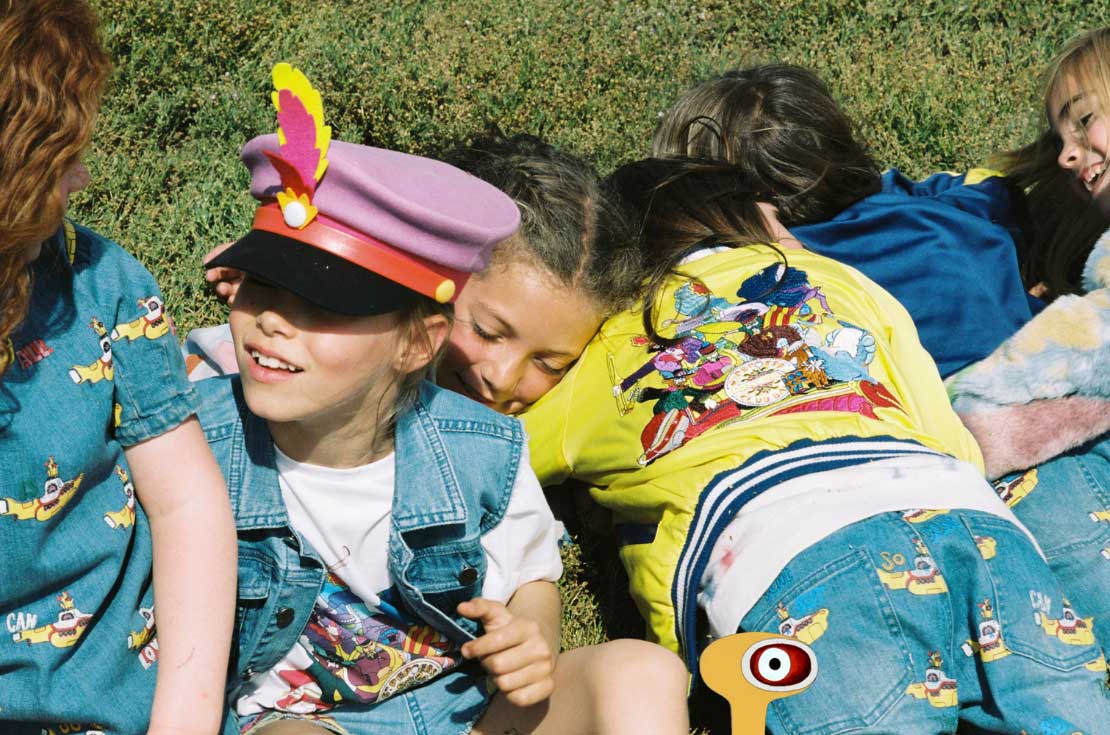 A cheerful and colourful world, made of t-shirts, sweaters, jackets and trousers that recall motifs, characters and graphic elements of the famous animated film, as well as that joyful and dreamy atmosphere that finds its maximum expression in the Children's Collection.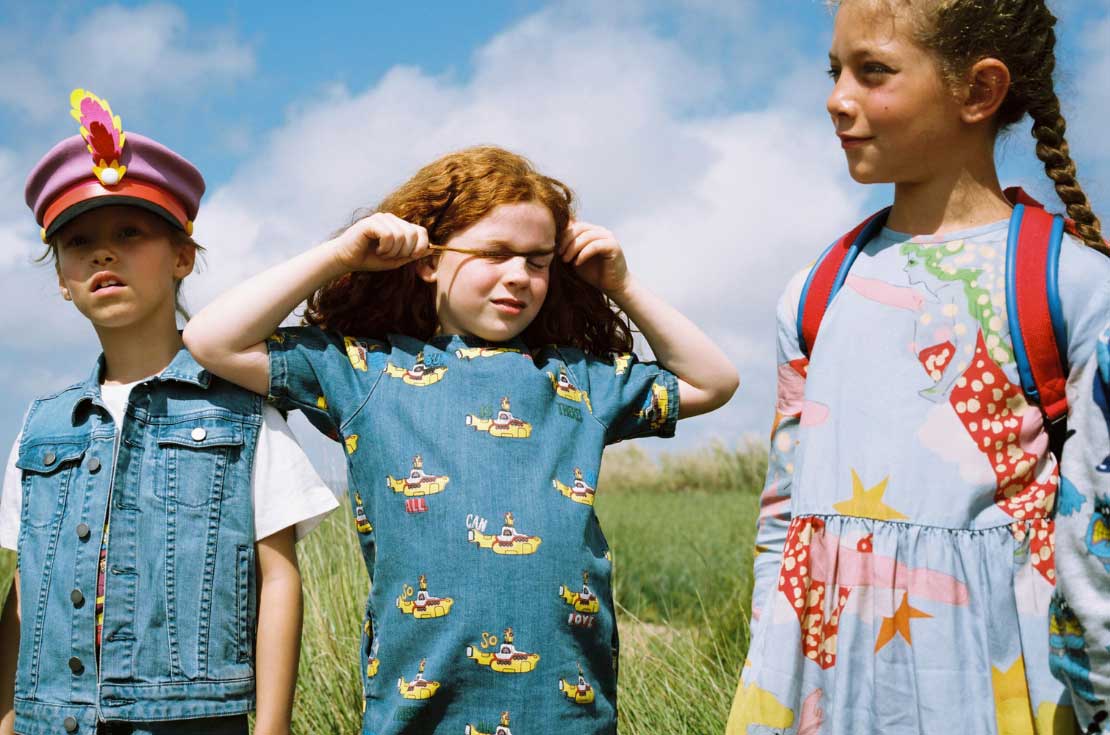 T-shirts with playful graphic prints, denim garments embellished with iconic all-over patterns, jackets with an irresistible 60s style, all united by an essential element, the use of organic and sustainable fabrics, in line with the trend clearly eco-friendly of the brand.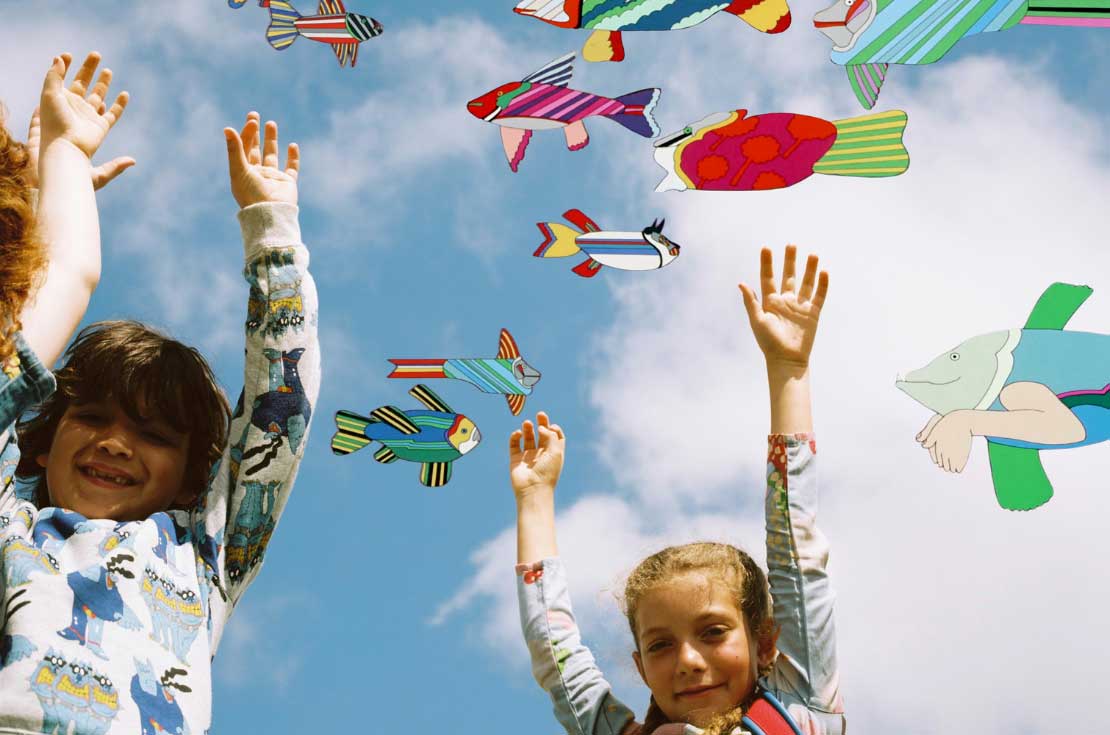 Don't miss the accessories with extravagant and highly iconic shapes, such as the yellow submarine-shaped bag with multicolour handles and the round drummer-style backpack. A practical and trendy alternative, ideal for conveying a message of positivity, adding a touch of color and originality to the casual outfits of the winter season. Discover the Stella McCartney Kids collection exclusively on ANNAMEGLIO.com
Stay tuned!