Diesel Kids Autumn/Winter 2019 Collection.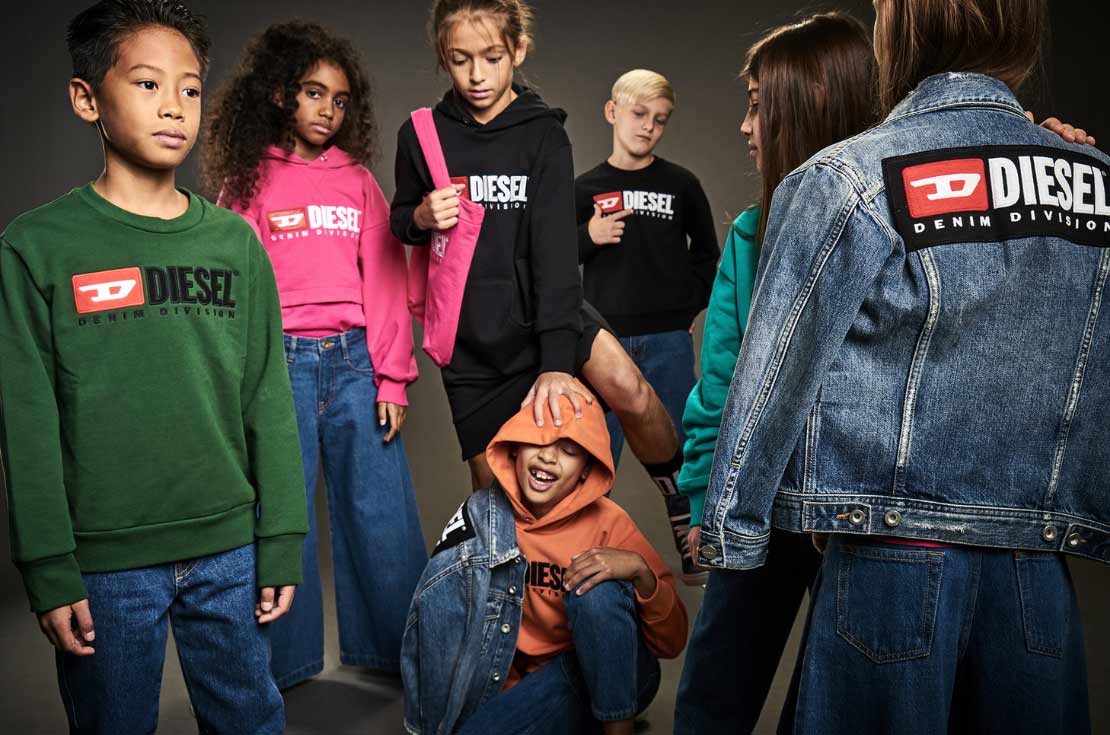 Diesel Kids, shocking colours for the new Autumn / Winter 2019 children and baby collection.
Diesel Kids, in line with the trends of the new winter season, proposes acid colours and neon shocking shades with typically "London Style" inspiration, perfectly in line with the brand's DNA.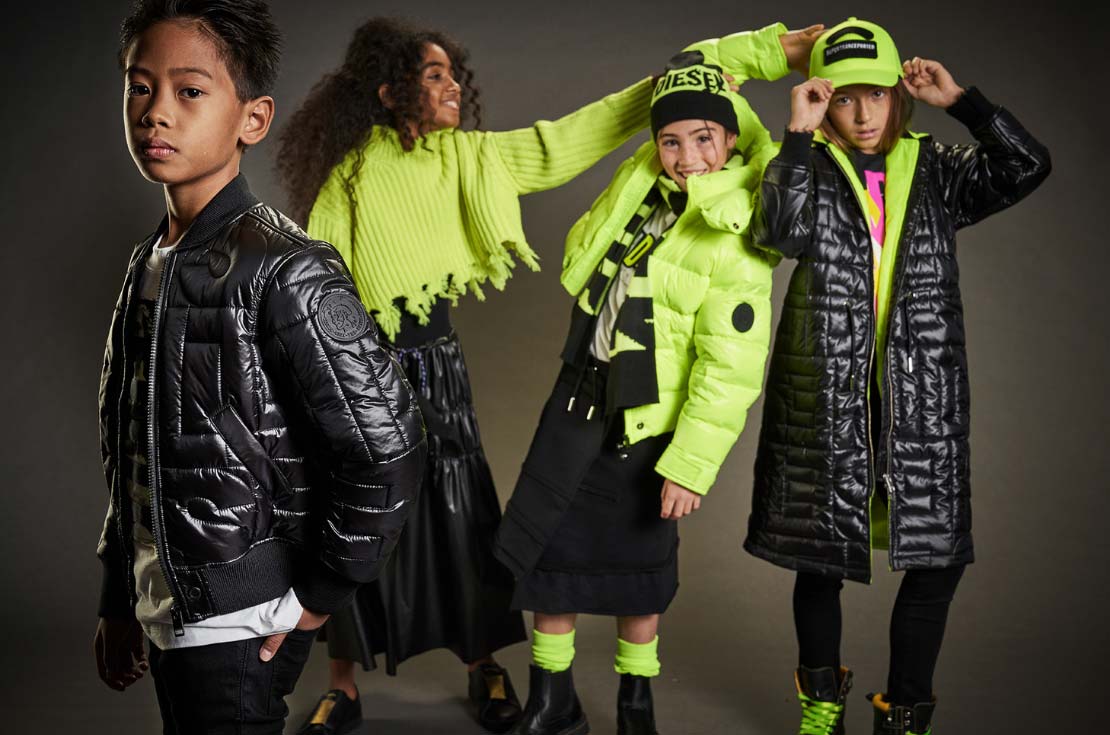 Teen fashion girls especially love acid yellow and neon pink, especially for destroyed sweatshirts and exclusive Diesel accessories such as sparkling caps and wool scarves.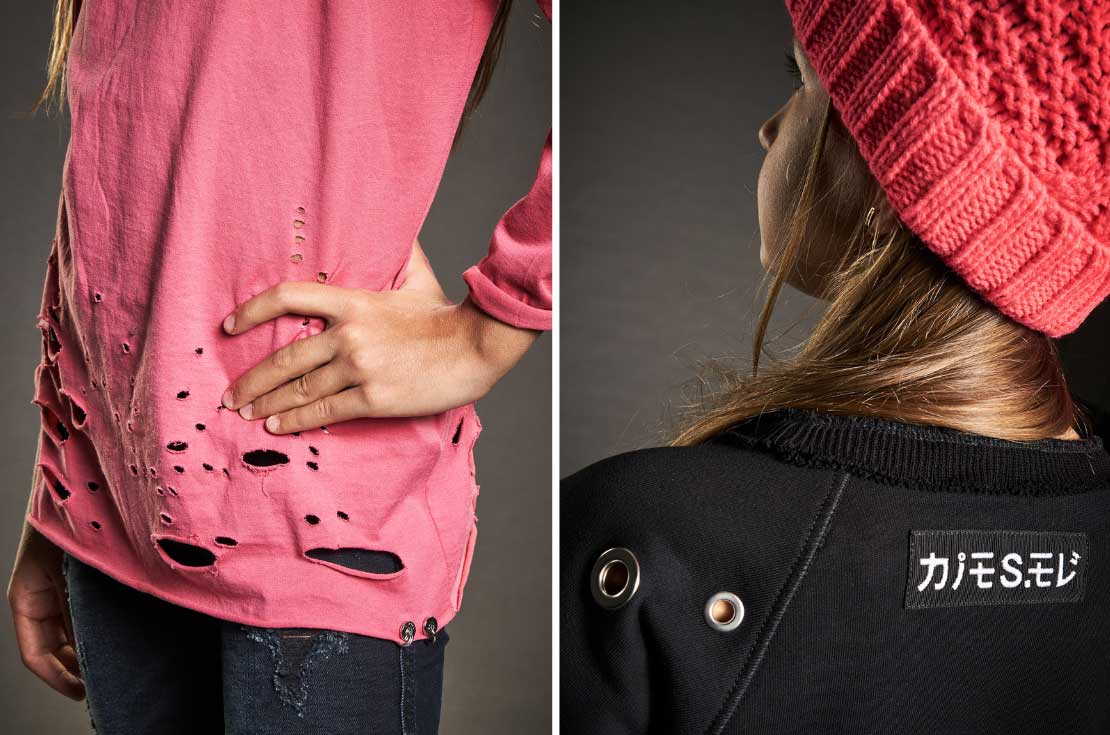 The proposals of the girls outerwear play on orange and acid yellow. Bomber and parka with an oversize fit, for a comfortable, contemporary and urban style.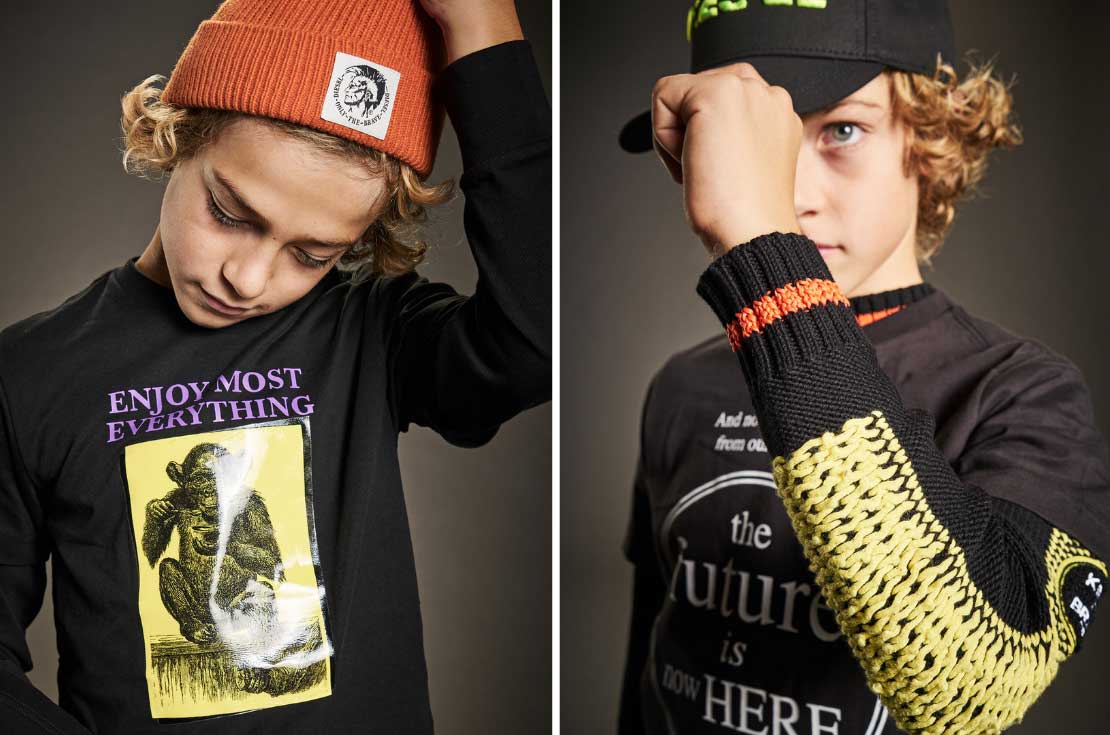 Denim still represents the essential element of the Diesel Kids Girl Collection; for the girl, jeans in different colours and very high quality washes, with ample fit and high-waist cuts.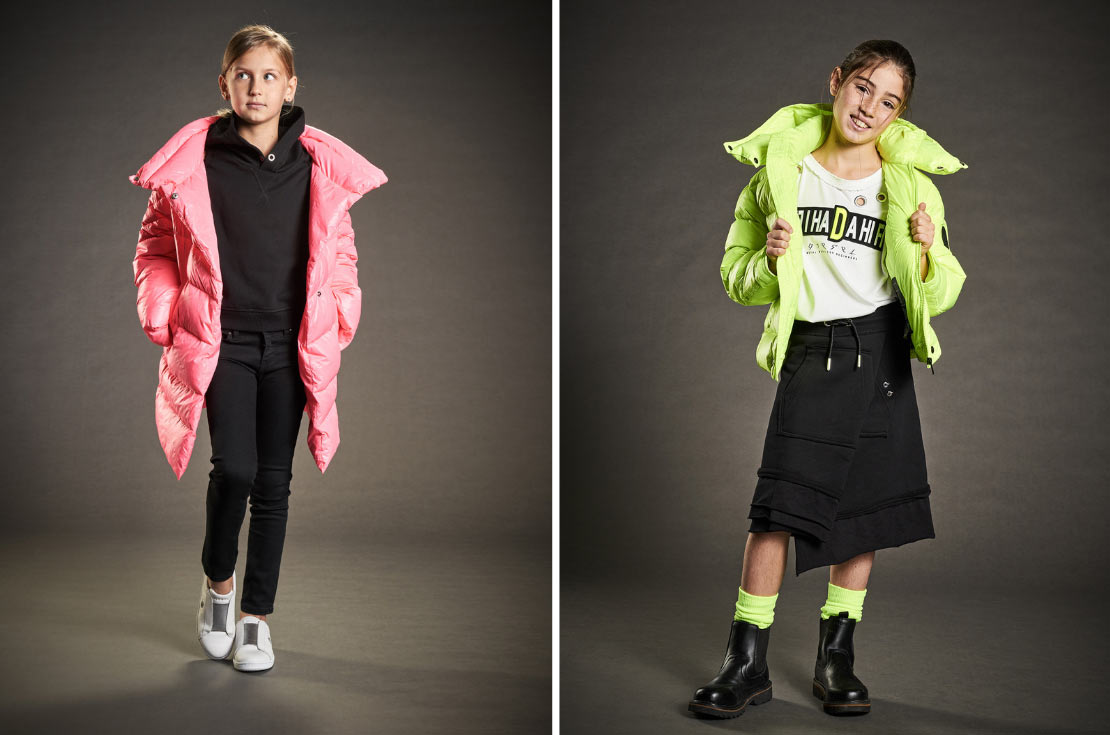 Do not miss the "90's" mood characterized by comfortable sports suits with zippered pockets and strictly oversized shirts and jackets.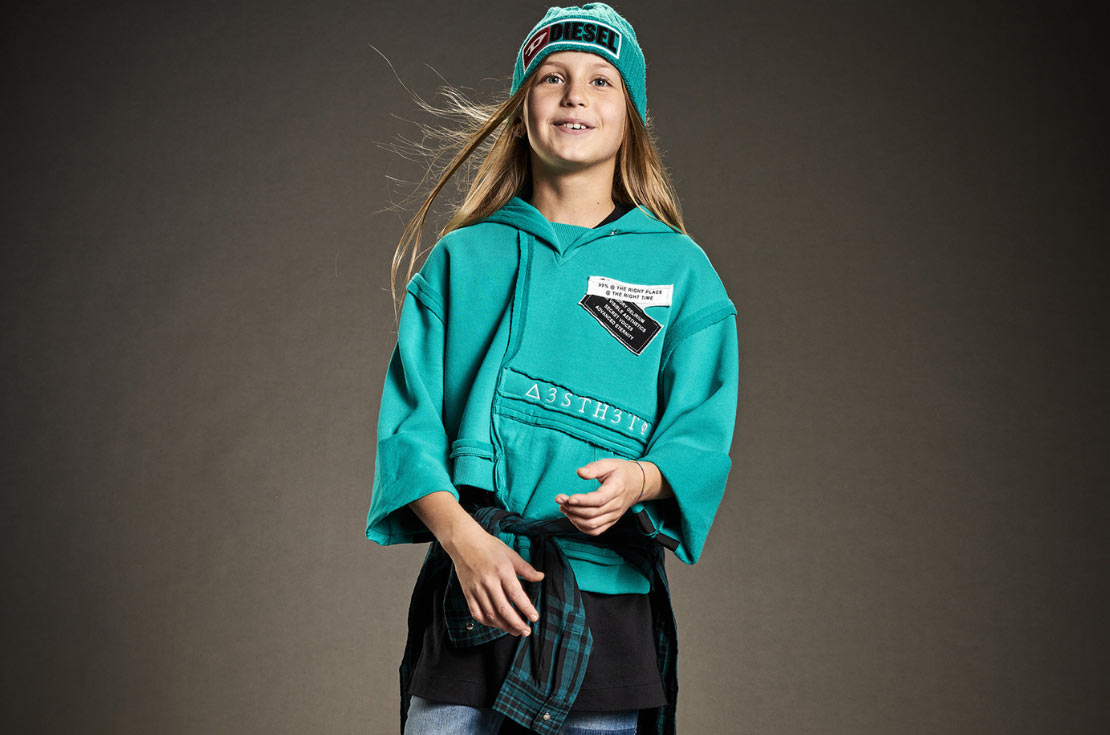 Gritty style also for the denim dedicated to the boy, jeans with vintage treatments, special washes and abrasions that make each piece unique.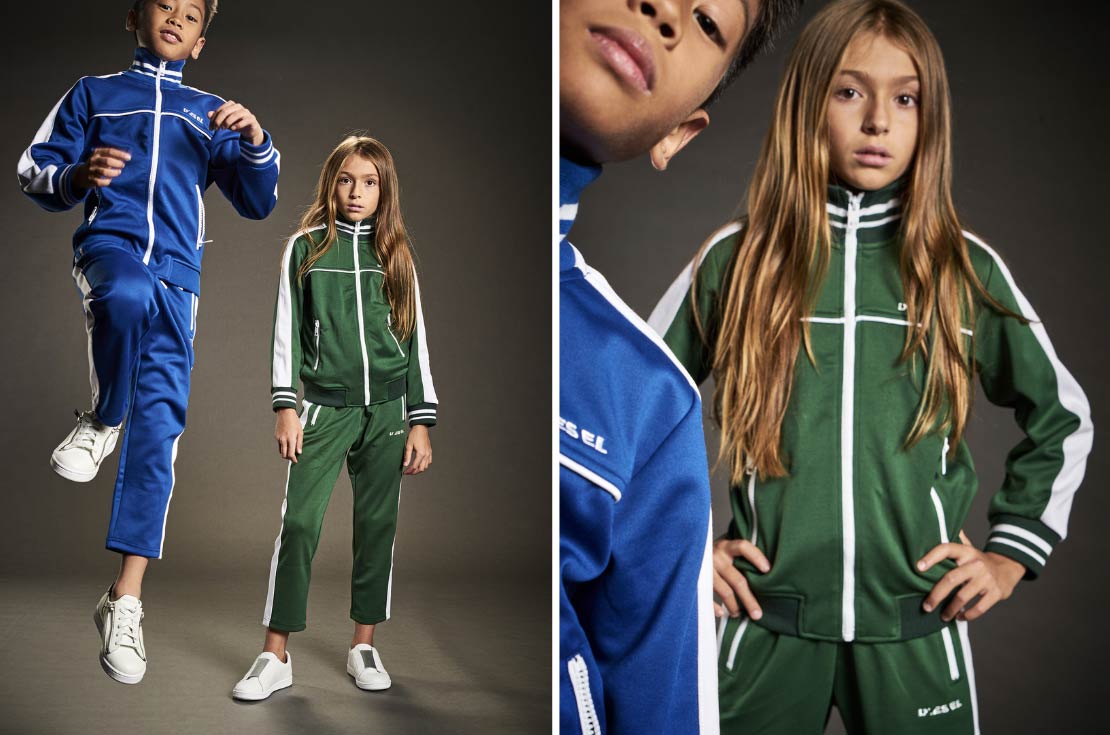 The Diesel Baby proposals are consistent with the mood of the "main collection"; don't miss the fun eco-fur outerwear with ears on the hood.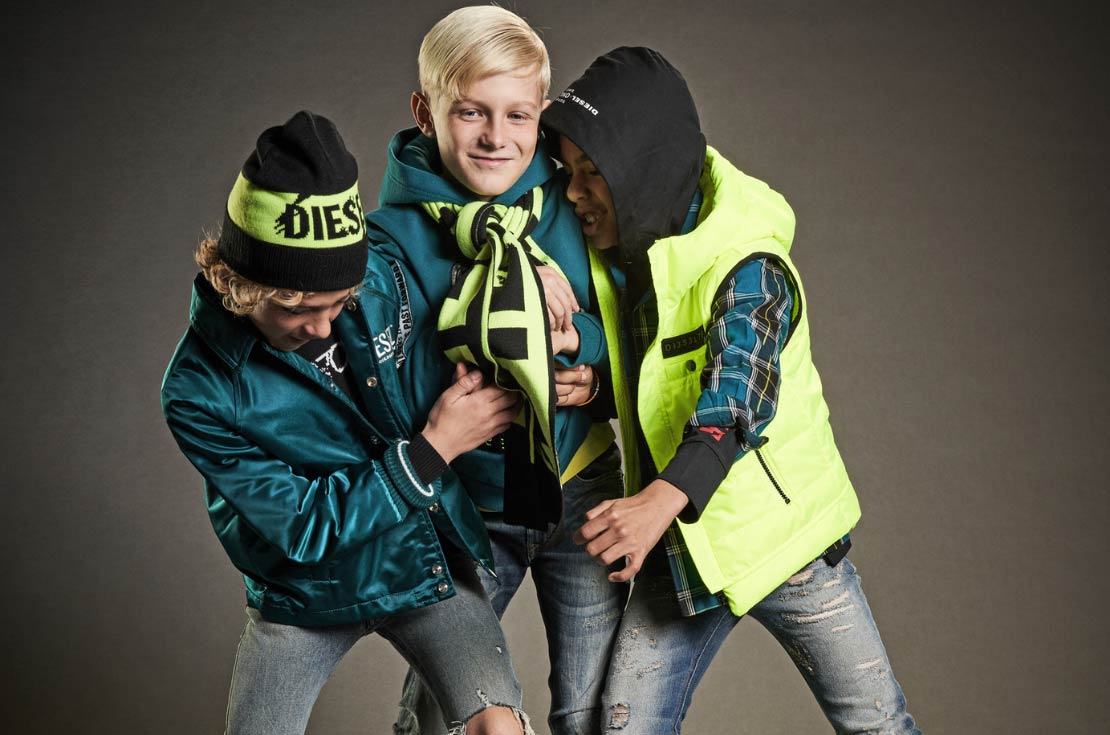 We couldn't miss the iconic garments with the Diesel logo, an absolute "must have" of the children's fashion collections.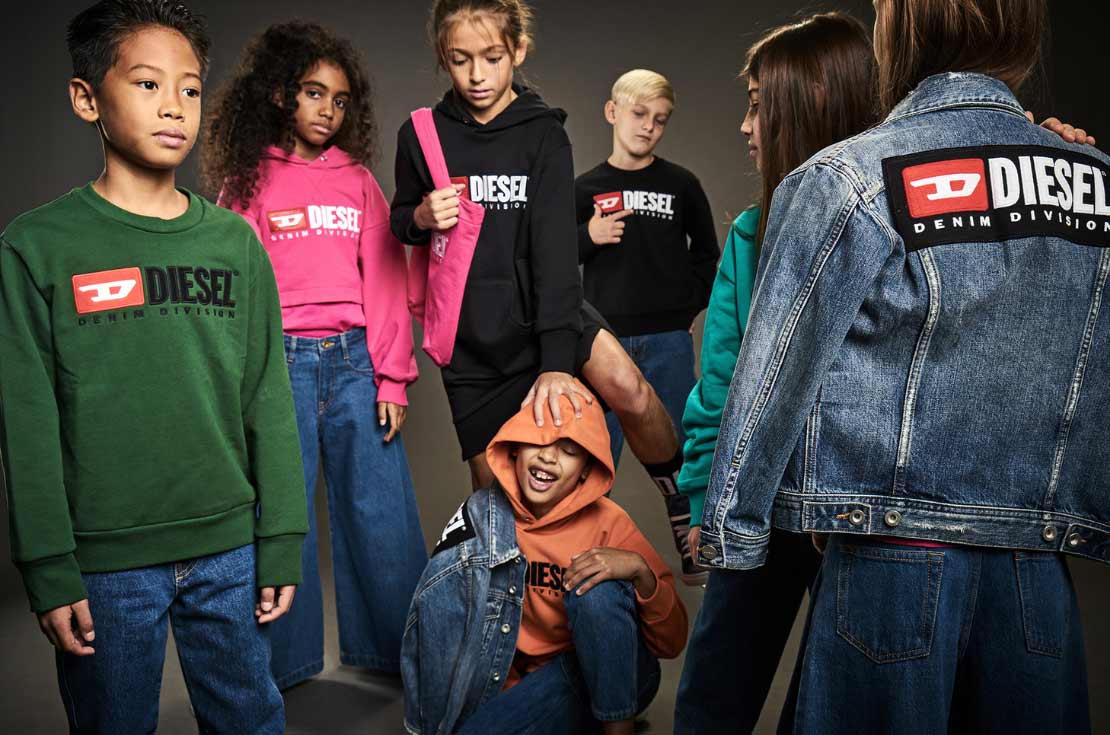 The Diesel Kids collections – autumn / winter 2019 dedicated to children from 3 to 16 years are already available in our online shop and in the Anna Meglio stores in Sora, Frosinone and Fiuggi Terme boutiques.
Stay Tuned #annameglioBTQ!