Bobo Choses present THE HAPPYSADS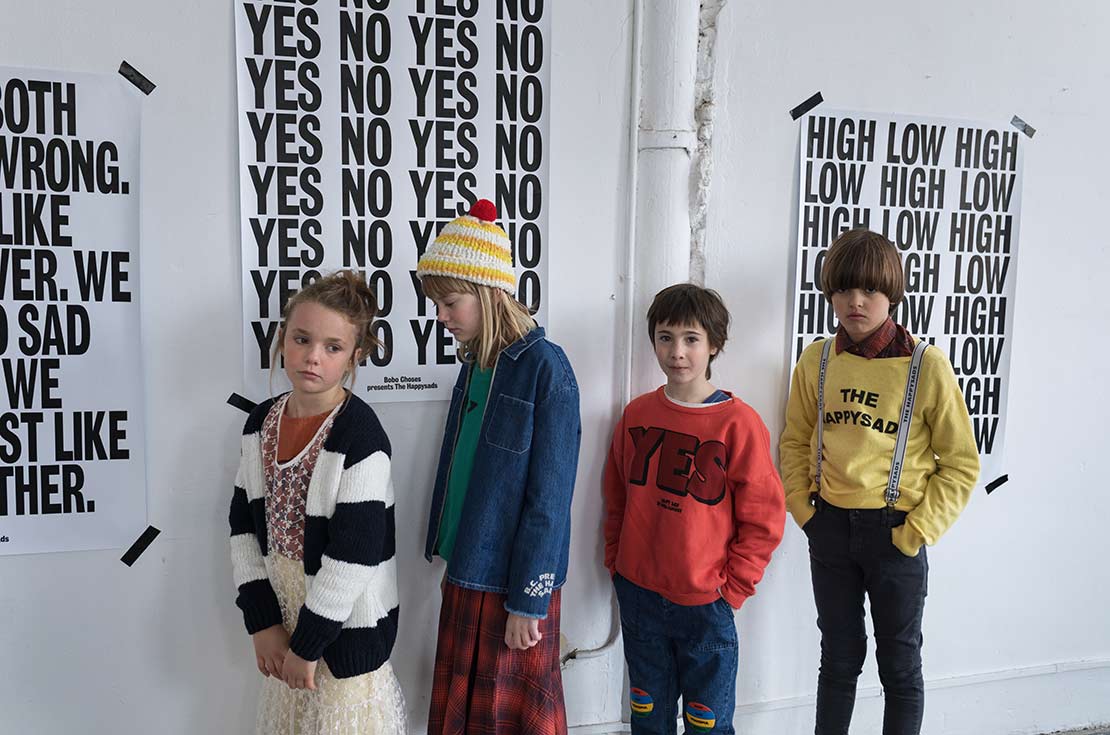 Children's Clothing Collection Bobo Choses – Autumn / Winter 2018/19
Bobo Choses is glad to present the fanciest music band ever. They sing about children and their roller coaster-like feelings spinning round and round, up and down; they play both right and wrong; they act like always never; they listen to sad songs and change just like the weather…
They are The Happysads!Bobo Choses AW '18-19 clothing collection The Happysads is inspired by kids and their way of expressing contradictory emotions.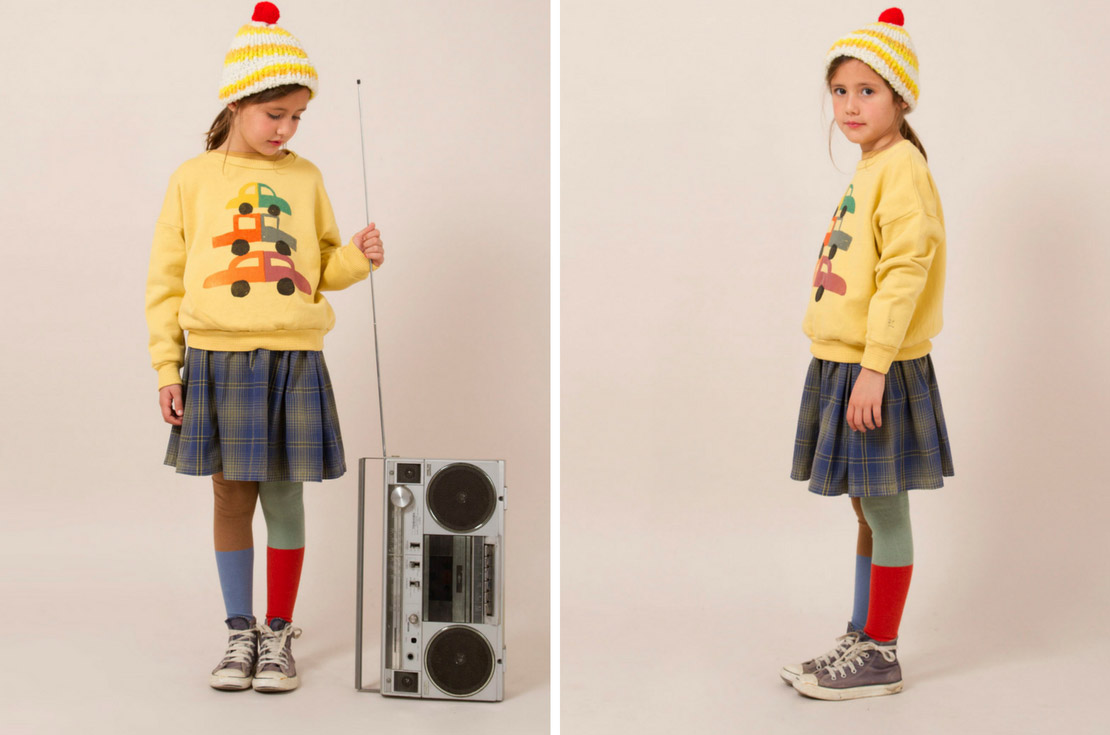 BOBO CHOSES UNISEX YELLOW SWEATSHIRT
They might have hard times identifying their feelings; they might not even know what to name them. Instead, they express themselves by throwing temper tantrums or having meltdowns…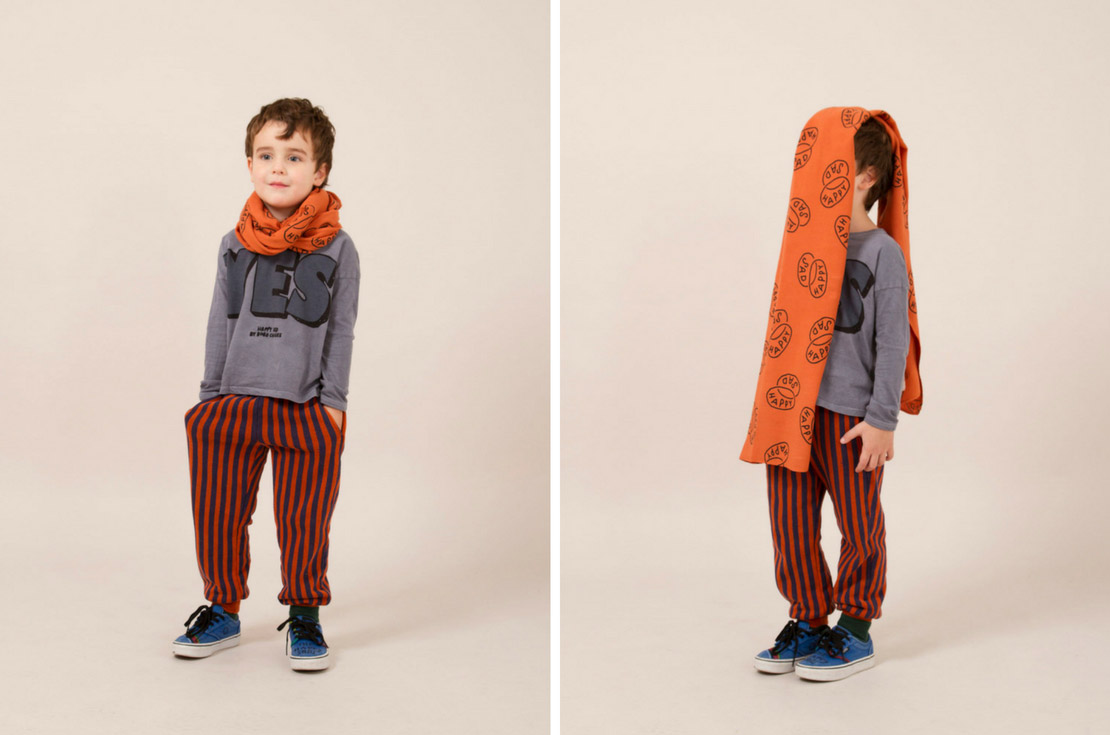 BOBO CHOSES BOY STRIPED TROUSERS
The collection comprises some 300 references, including baby, kid, accessories collection products….Bobo Choses, loves creating fun clothes and accessories for babies, kids and parents to play with; writing crazy children books that give meaning to our collections and designing beautiful homeware that lifts our feet off the ground.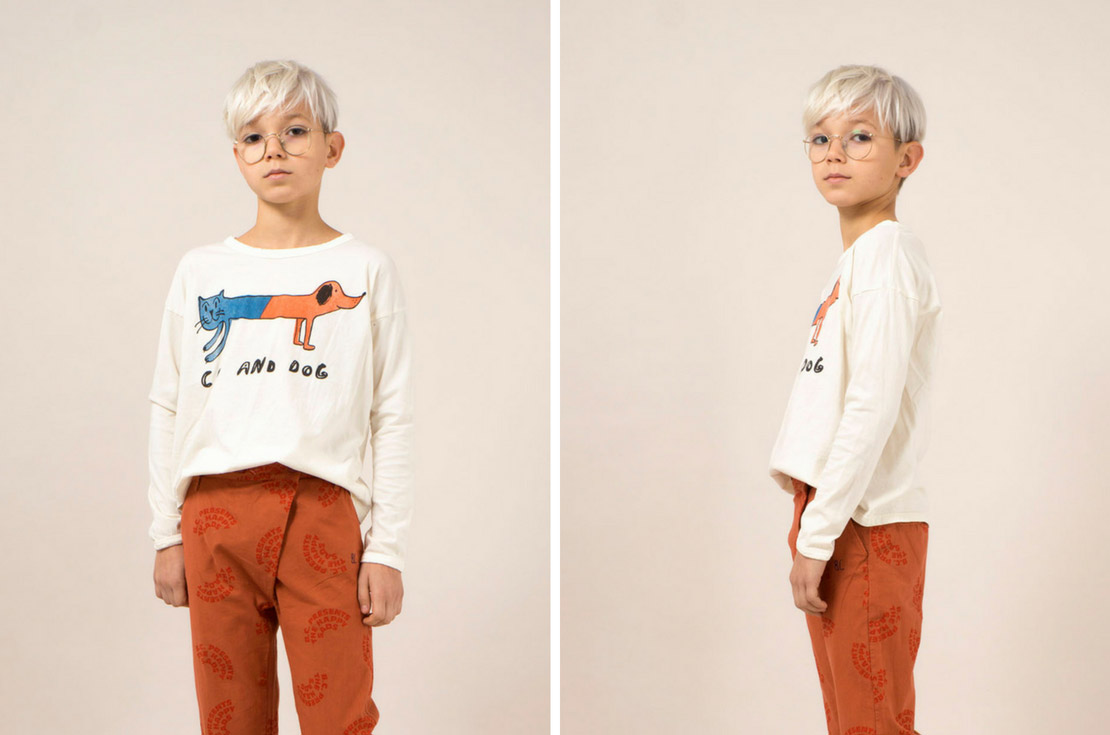 BOBO CHOSES CAT AND DOG SWEATSHIRT
"We love working in an old toy factory two blocks away from the Mediterranean Sea; learning from the local manufacturers' know-how and turning ten years old in 2018" this is the traditional approch to work at Bobo Choses… Bobo Choses creative team loves being kids stuck inside adults; acting seriously funny and caring for the world and everything that is part of it.
Bobo Choses Fall – Winter Collection preview is just available in store and online…
Have a look at our brand page (BOBOCHOSES) and enjoy the collection!