Dsquared2 Kids Collection Autumn/ Winter 18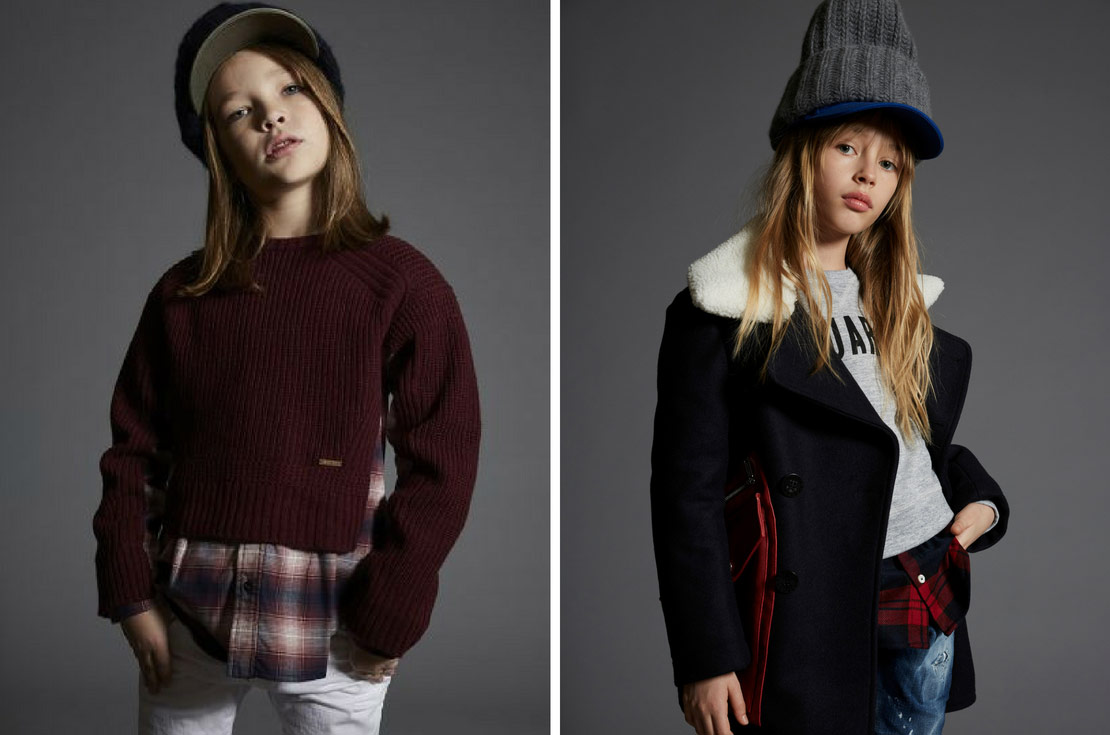 Want to meet the Dsquared2 kids of  Autumn / Winter 2018?
From schools, to cities and holidays on the snowy slopes of Canada, a new look for next winter signed Dsquared2 Kids, where glamour meets grunge in a bold line designed for teenagers.
For example the sweatshirt designed with creativity and skill, combining vintage denim fabrics with soft jersey or the Cotton Denim Sweatshirt which is a perfect unisex garment to amaze boys and girls (available from 10 to 16 years). The whole new Dsquared2 Kids collection is inspired by the shapes and fabrics of the "main collection" for men and women; bold and warm colours and check patterns are mixed with denim in an original way. The innovative design enhances creativity of each piece designed by Dsquared2 Kids.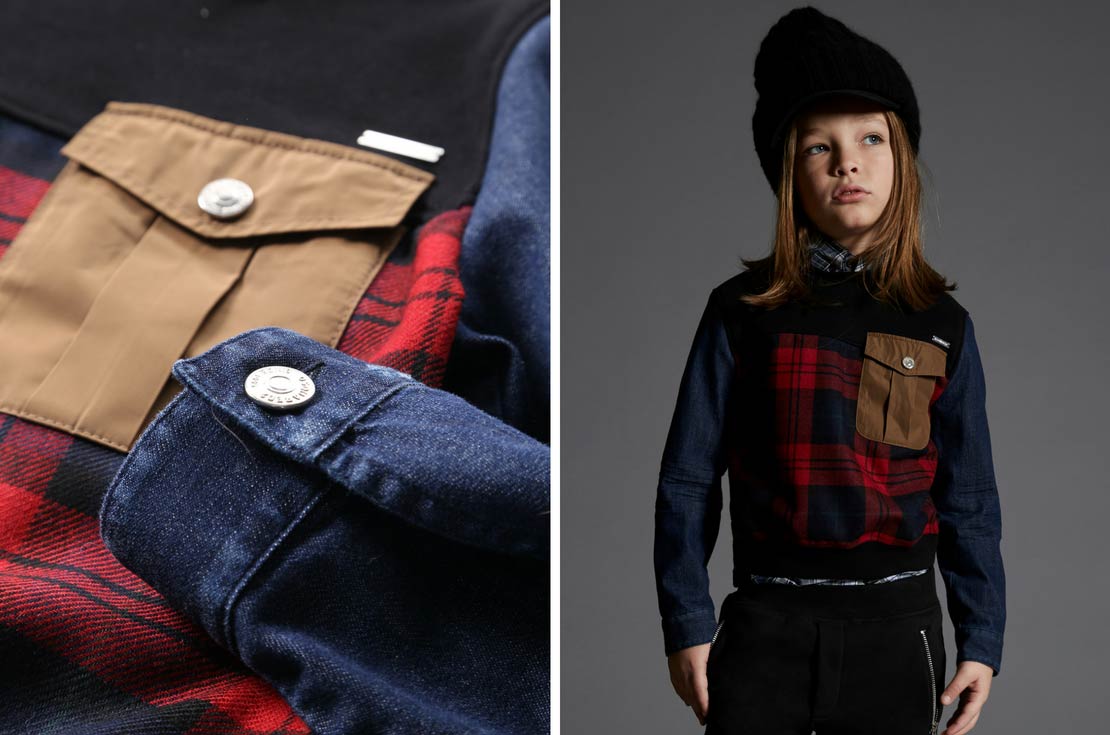 Refined details, brilliant combinations and innovative shapes characterize the garments of the new collection signed Dsquared2 Kids Fall / Winter 2018/19.  A strong representative piece of the new Fall / Winter 2018/19 collection, is certainly the Patchwork Kids Sweatshirt (available in sizes 10 to 16 years).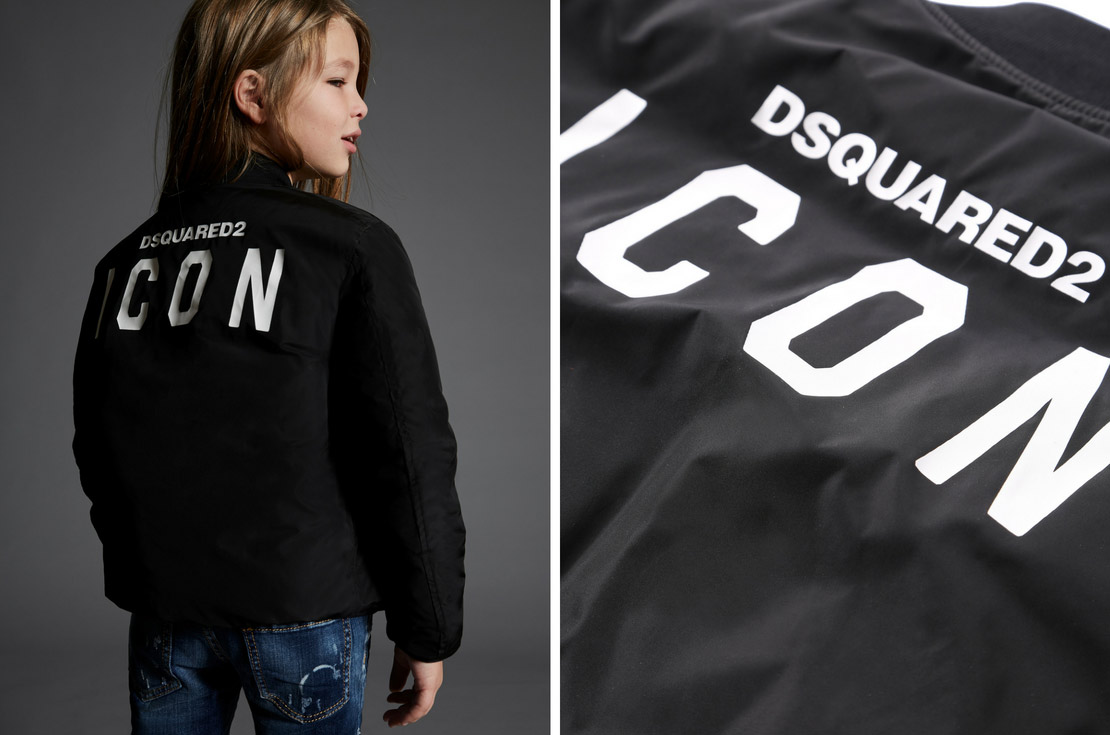 The iconic elements of past collection could certainly not be missing in the new one. Let's look at an absolute Must Have, the Icon Black Dsquared2 bomber jacket (available exclusively in teen-ager sizes, 14/16 years).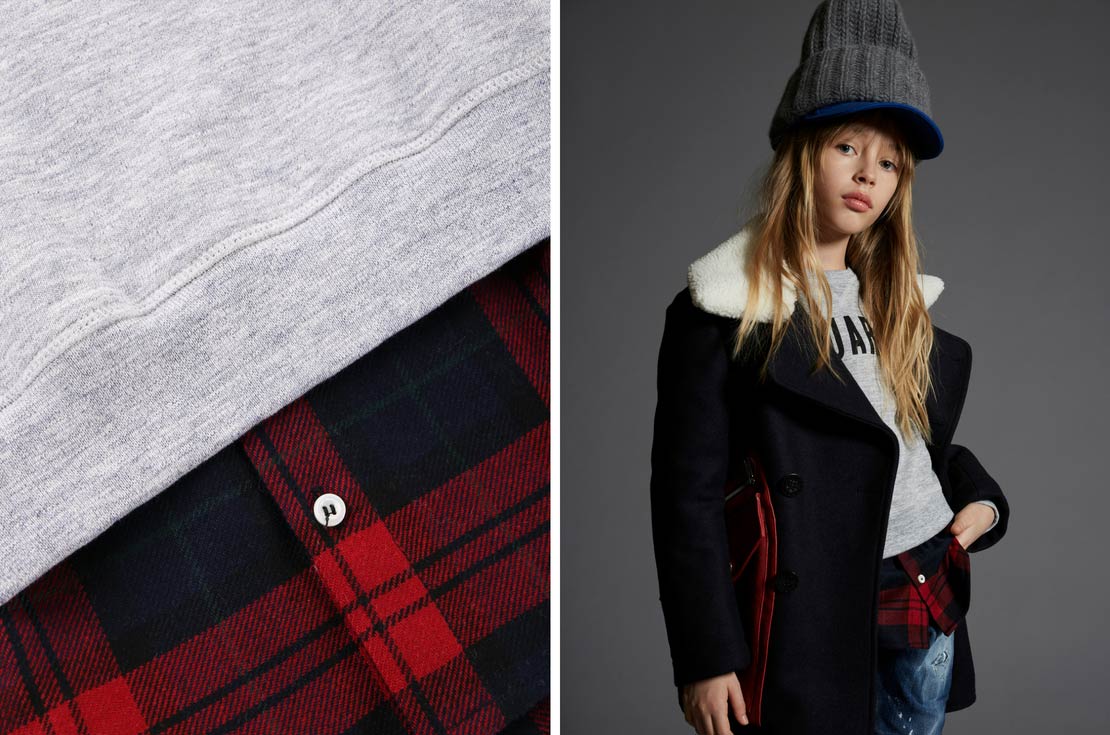 Combinations of different materials and the grunge style characterize the new Dsquared2 Boys and Girls collection. For example the Gray Icon Logo Sweatshirt with tartan shirt are an iconic and versatile garment with an unmistakable style.
The clever mix of irreverent Canadian flair and refined Italian tailoring, combined with attention to detail, have always been at the heart of today's Dsquared2 philosophy. These elements of success are the foundations on which the new Dsquared2 Boys and Girls  Autumn / Winter 2018/19 collection is based on! The Dsquared2 collections continue to conquer a wider audience, in line with their natural stylistic maturity, more and more chic and sophisticated.
Discover the selection Dsquared2 Boy and Girl at ANNAMEGLIO.com!  Or come visit us at our boutique in via Tiburtina 81 in Frosinone to take a glance of the whole collection.
Until the next fashion  news! The team of ANNAMEGLIO.com