Focus on Baby, Whats new.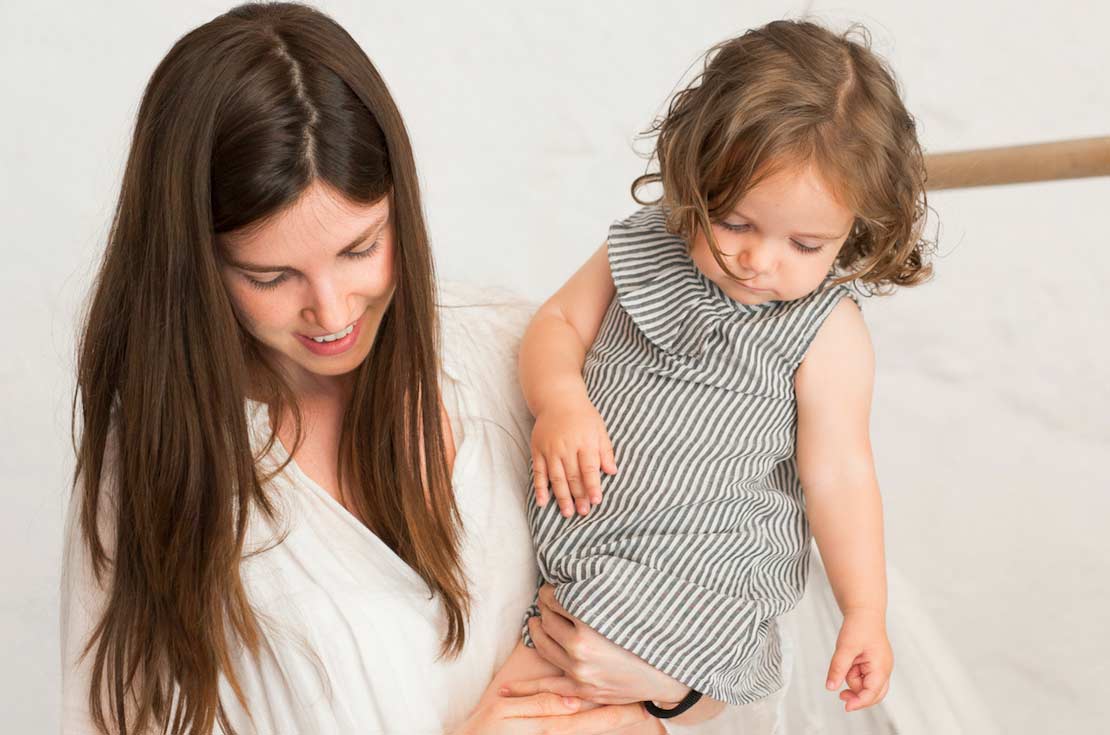 Let's enjoy the new baby arrivals together. A series of proposals dedicated above all to trendy mothers who love quality and fashion products with a unique style for their children!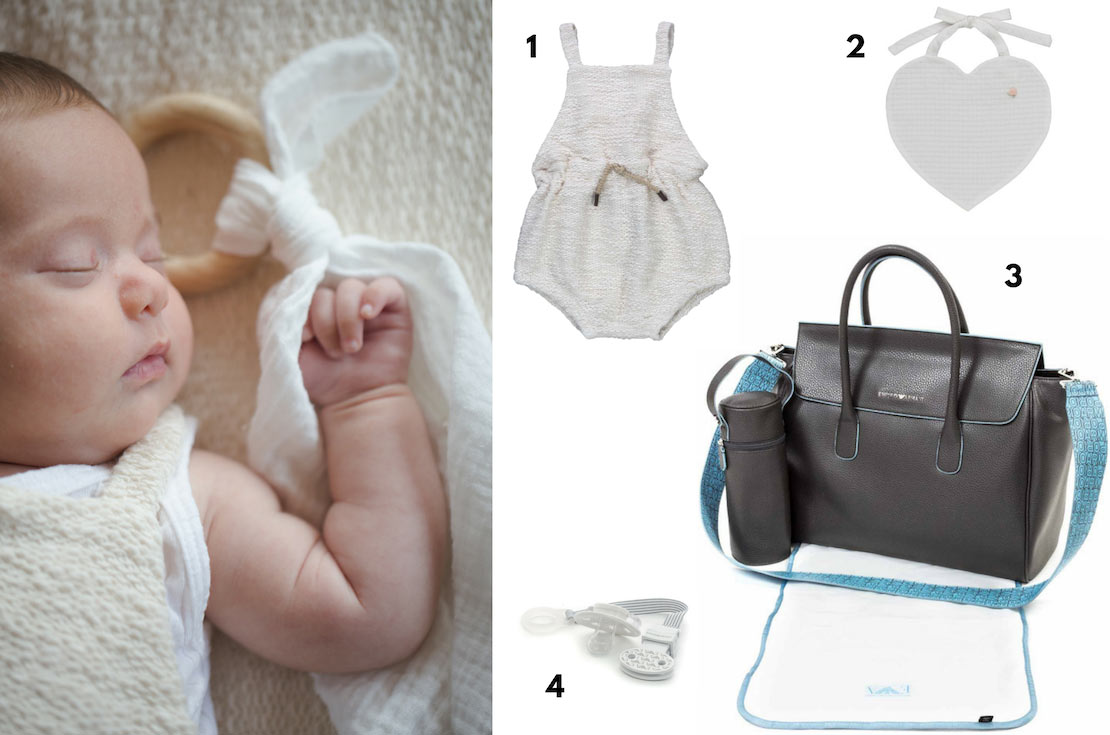 Delicate (1) ivory romper in organic cotton with adjustable straps by One More In The Family, (2) heart bib for new born by La Stupenderia Milano, (3) Armani changing bag ideal for  mothers, (4) soother for baby with logo signed Armani Baby.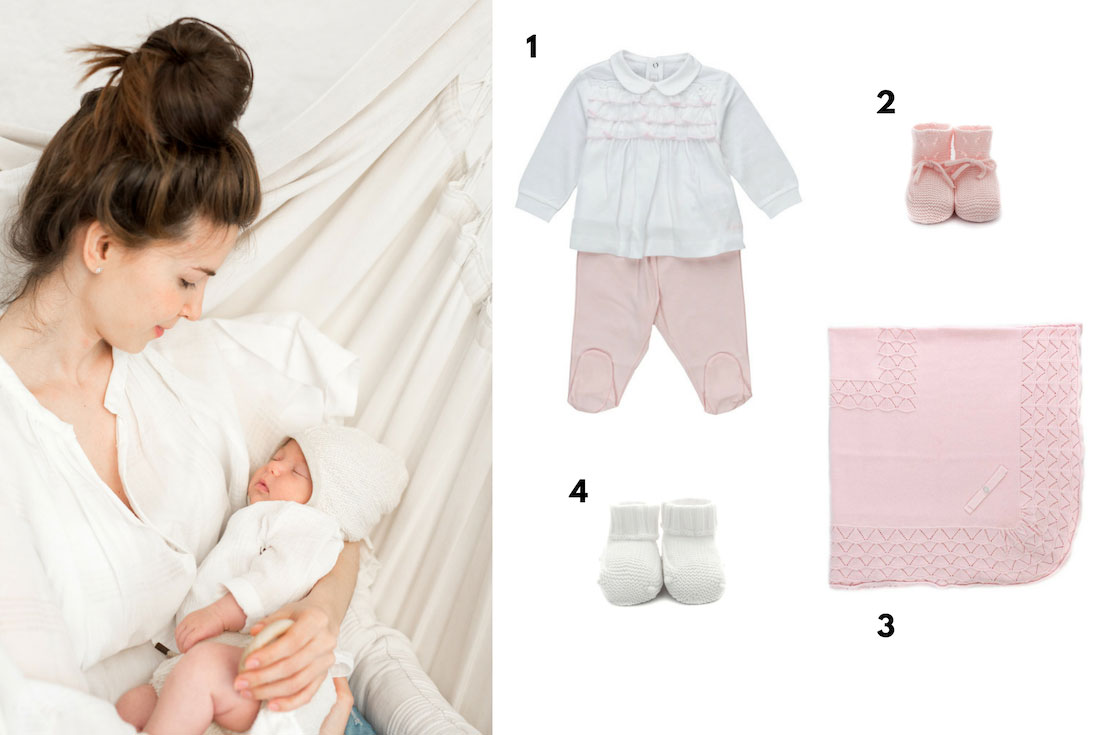 (1) Two-piece bodysuit for new born signed Il Gufo made of organic cotton, (2) pink cotton shoes for new born signed Pili Carrera, (3) refined pink pure cotton blanket, (3) new born baby shoes in cotton again by  Pili Carrera.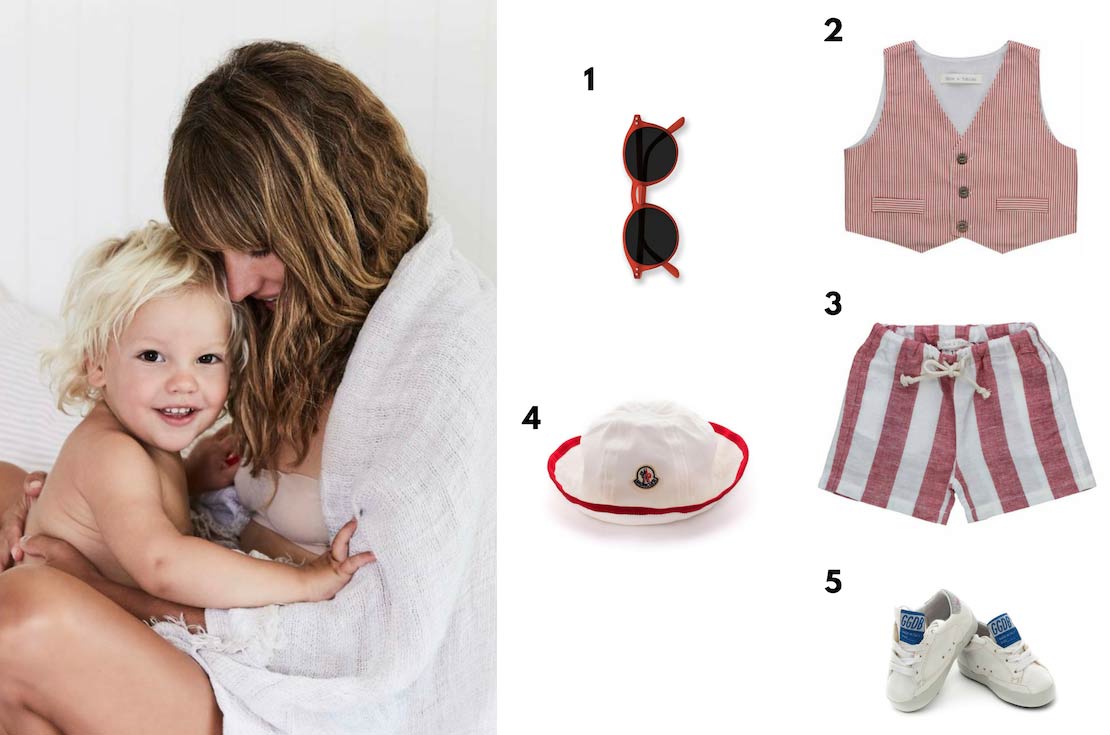 Let's move on to another outfit highly appreciated by super fashion mothers … (1) protective sun glasses for babies signed See Concept (Izipizzi) round red frame, (2) baby striped red colour vest  by Zhoe & Tobiah, (3) striped baby shorts with waist elastic by Zhoe & Tobiah, (4) white, red and navy new born hat by Moncler Enfant, (5) Super Star white baby sneakers signed Golden Goose Deluxe Brand.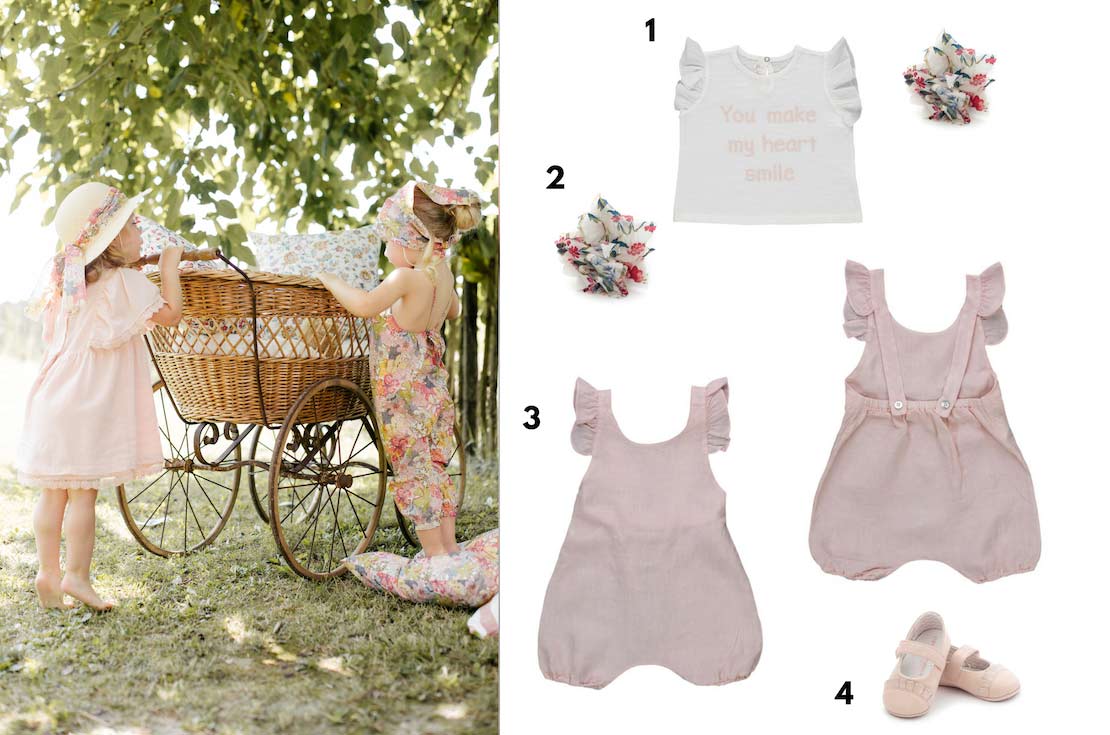 (1) T-shirt with ruffles and pink print by Zhoe & Tobiah, (2) floral patterned brooch by Zhoe & Tobiah, (3) refined pink delicate romper overalls 100% Made in Italy, (4) pink leather shoes by Armani Baby.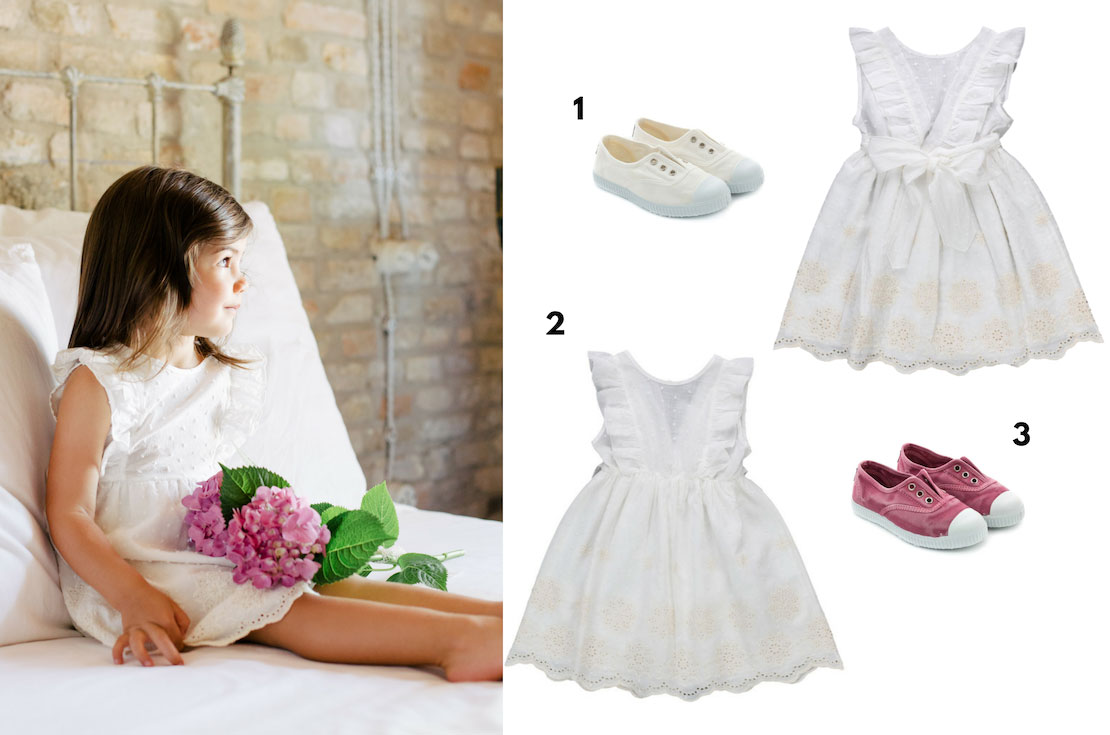 (1) Chipie girl cream-colored sneaker, (2) embroidered dress in pure cotton with bow on the back by Zhoe & Tobiah, (3) Chipie girl pink vintage sneaker. This is just a small, very partial overview of the "fashion baby" proposals available in our  Anna Meglio boutiques. Obviously do not hesitate to contact us for any request …. our team of experts is always available to all mothers!