Dsquared2 Kids Spring Summer 2019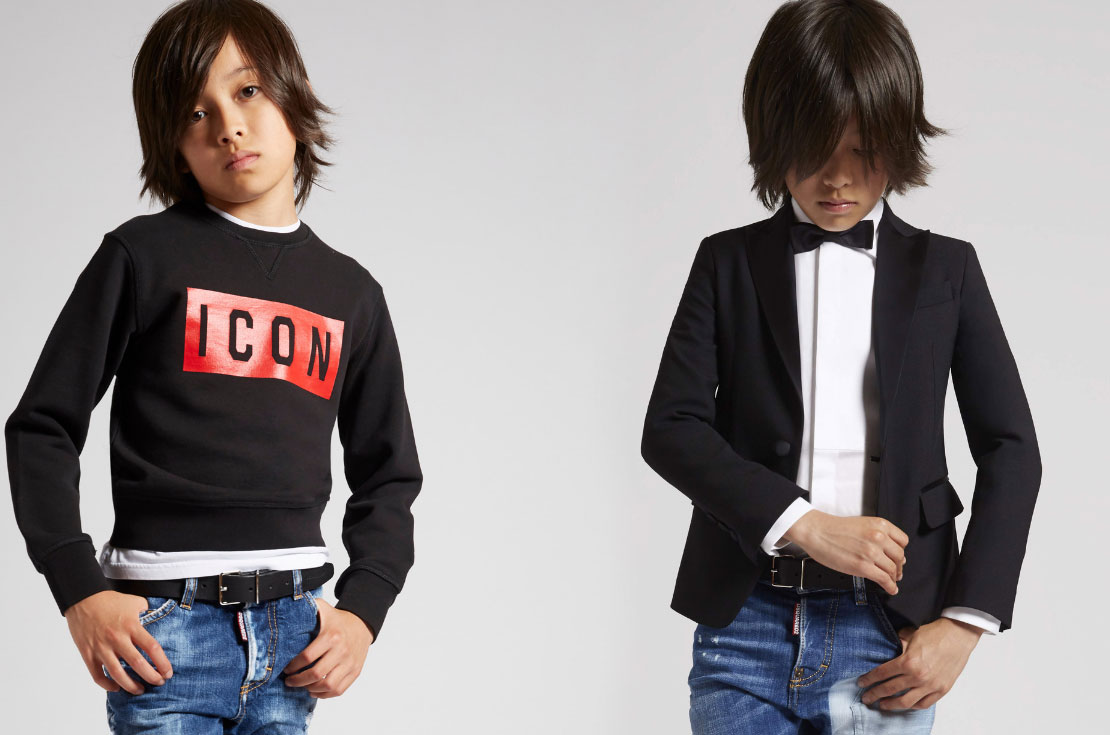 When we were little we used to play with dirt to pass our time. Nowadays, 2 year old kids can unlock a smart phone, open and close their favourite apps and choose video and songs all by themselves.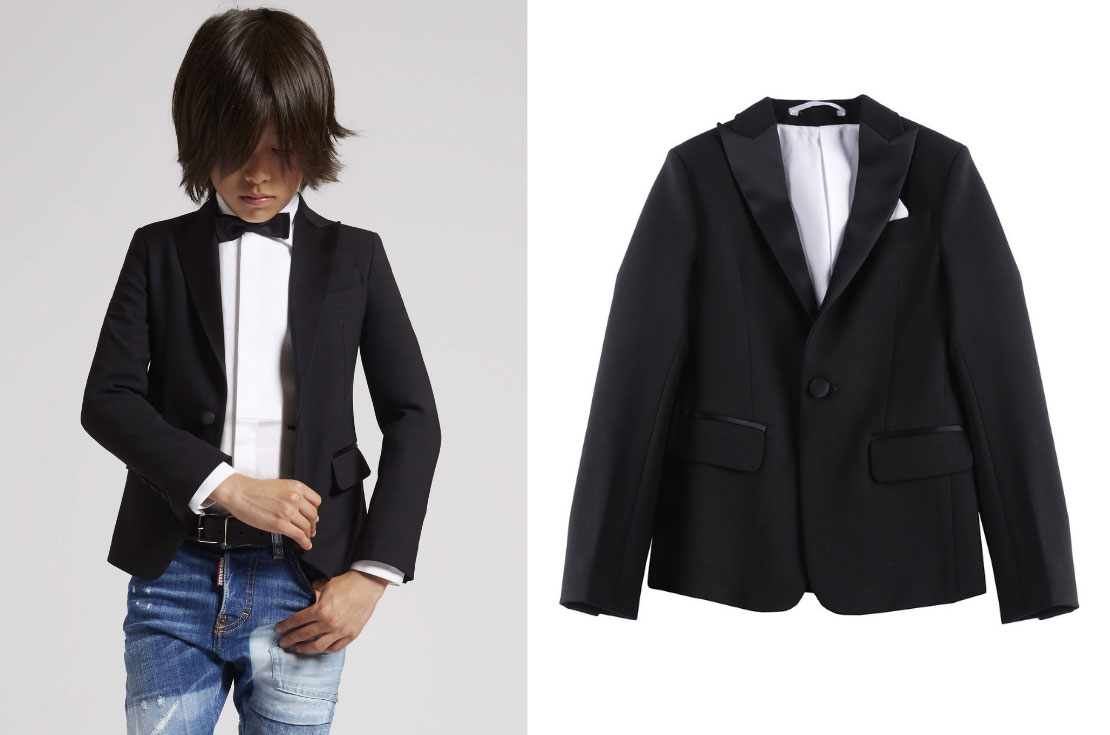 However , weather we used to play with dirt or they play with technology there are some things not us as kids or them now can do alone and that's to dress trendy. Yes they need the help of us adults and that's a fact.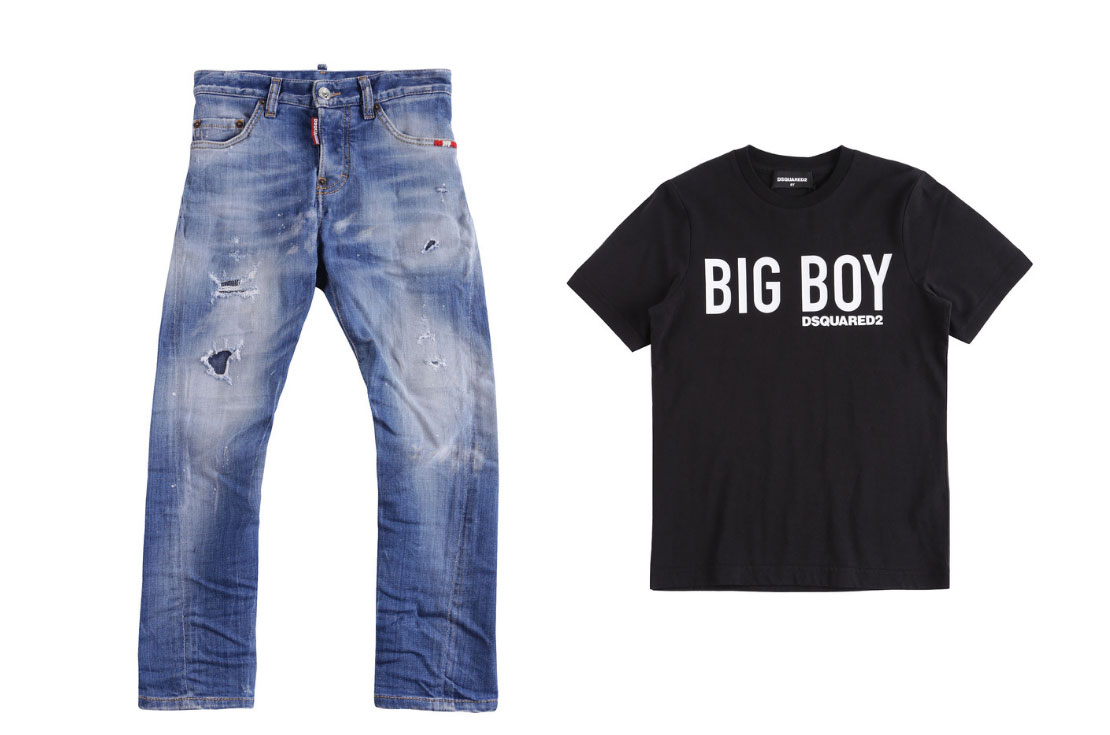 We want our kids to look trendy and cool so look no further as Dsquared2  Spring Summer collection in here and its ready to shine. From street to sweet is the new spring summer collection that is waiting to be in your children's wardrobes.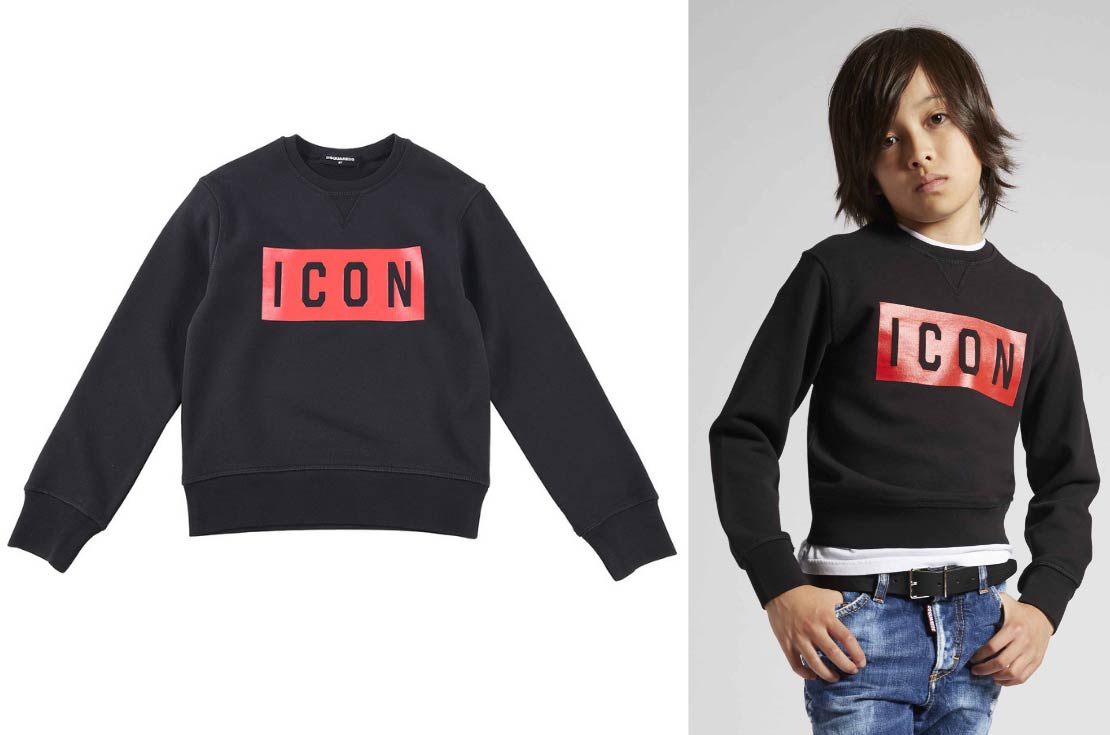 Hoodies, Jeans, t-shirts with bold and aggressive patterns are all available for  boys.  A must have is the black sweater with red Icon print comfortable and versatile that every kid wants to wear and why not purchase the matching baseball cap with Icon print on the front.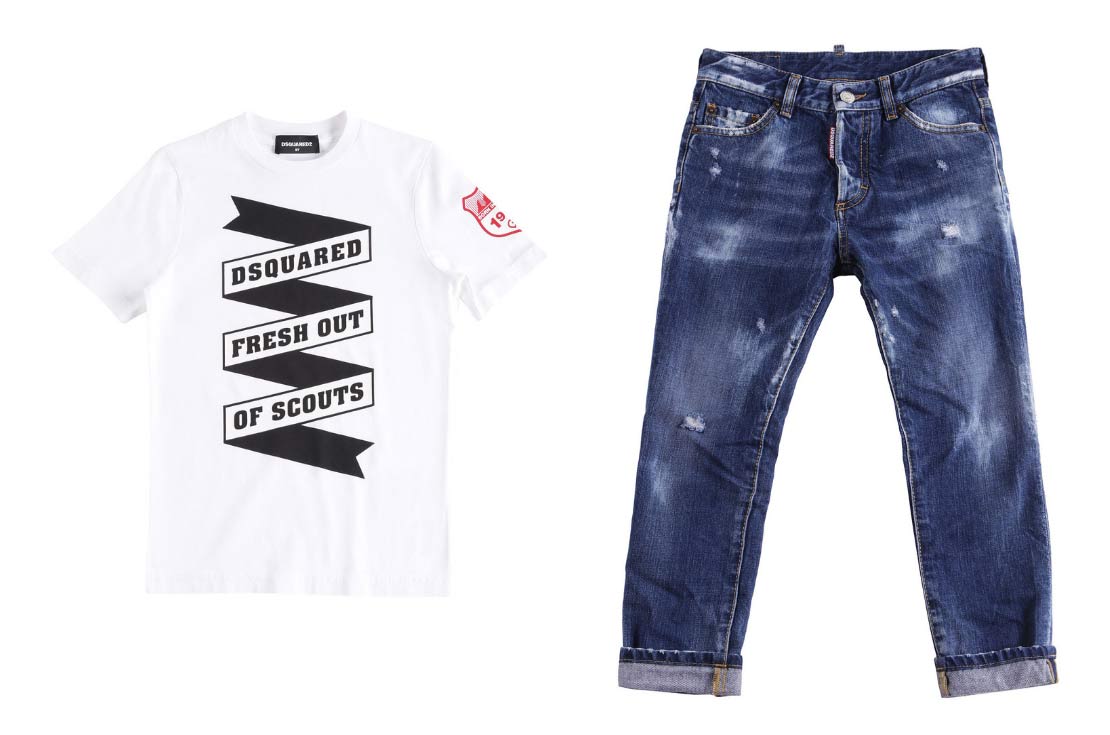 For a total look add a leather jacket , white t-shirt with black logo print on the front and a pair of blue Destroyed jeans . What an outfit more comfortable for  your little ones but what him to look cool? Look no further the blue tracksuit with logo with hoodie and sweatpants are a trendy look for your little ones but at the same time gives them the freedom of movement .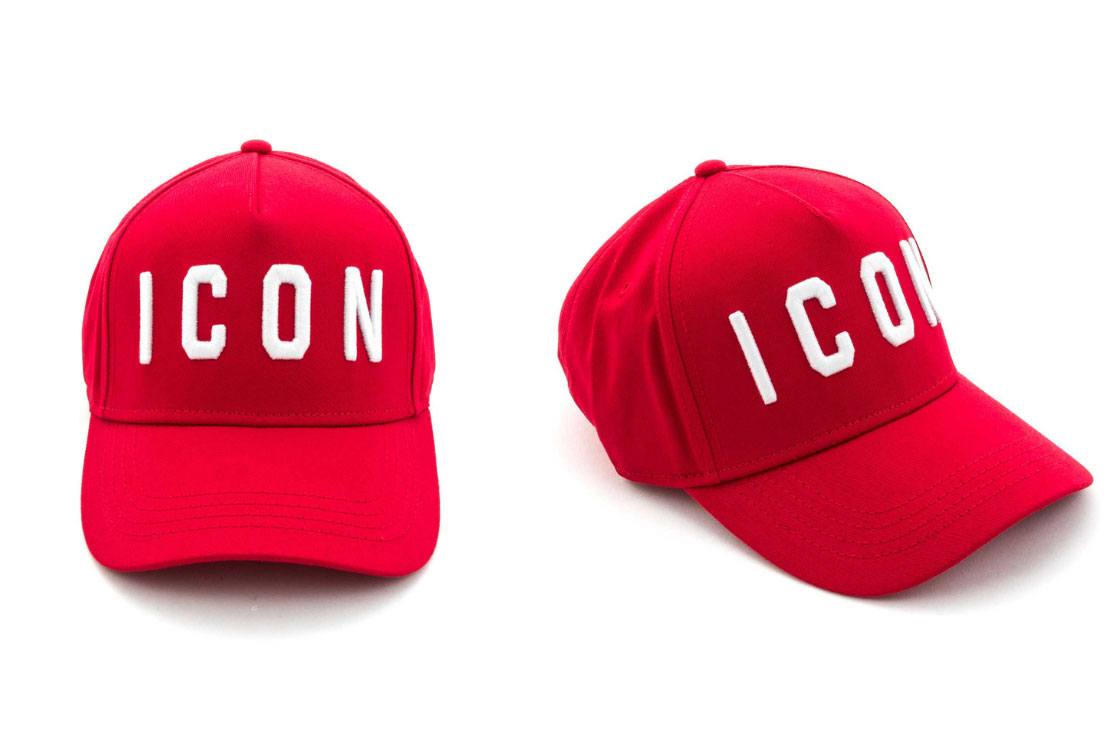 The new S/S Desqured2 Kids Collection is waiting for you in our Anna Meglio stores so don't waste time and come and visit us soon.