Caffè D'Orzo Spring Summer 18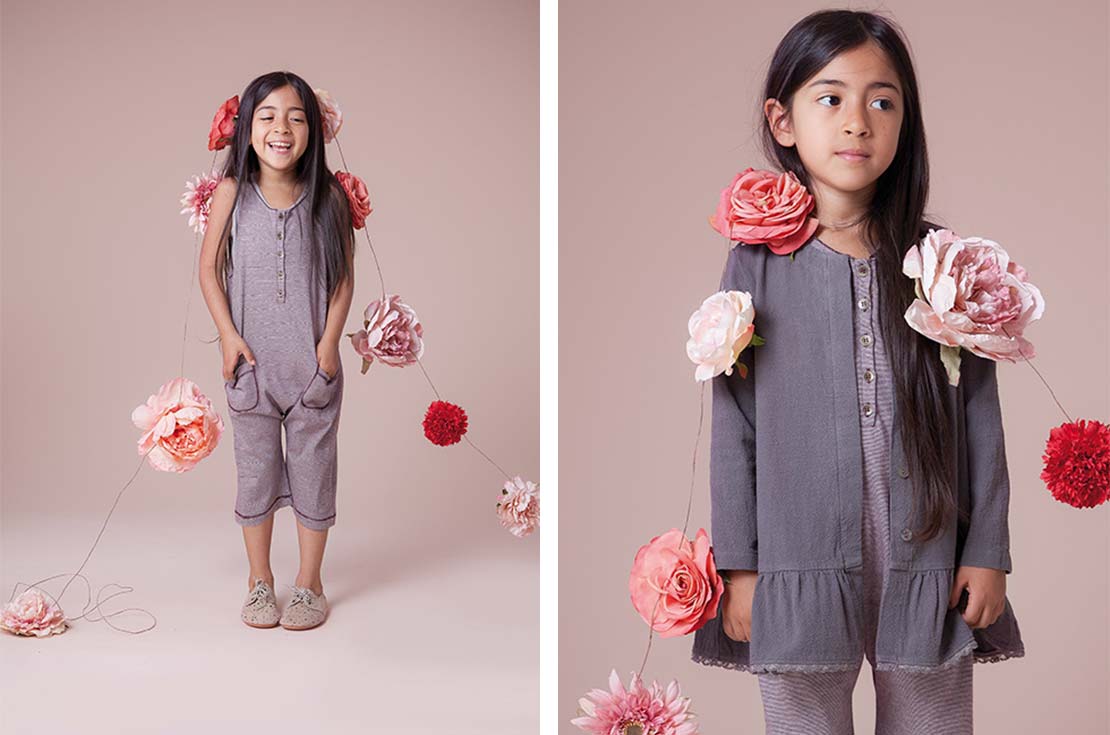 Just arrived in store and online an exclusive flash preview of the New Spring Summer 2018 Collection by Caffè D'Orzo; a glamour collection for girl in the sign of continuity. Pastel colours, comfortable and innovative shapes that changes the dress in a sweet and lovely embrace.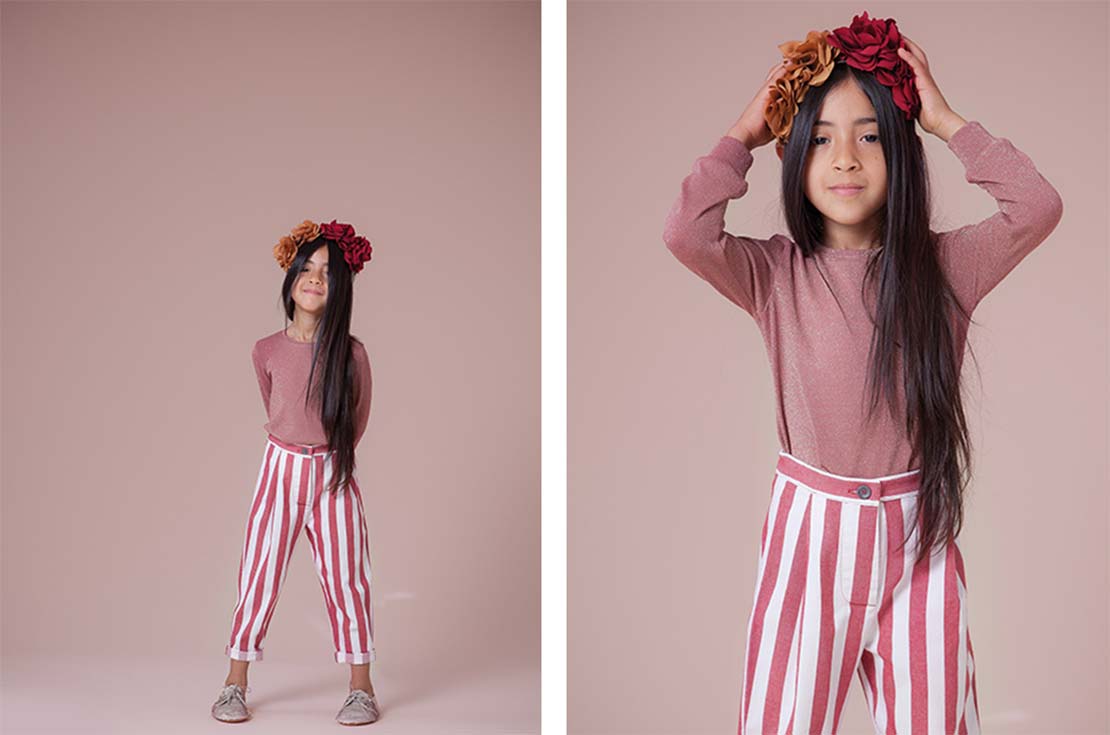 Over-sized dresses, trousers and shirts characterized by an exclusive, refined and always comfortable design. Here is a very interesting flash preview of this extraordinary collection; exclusive Miriam Cherry Baby and Teen pants in the exclusive and sparkling stripes fantasy. Garments made with quality and tailoring attention, strictly 100% Made in Italy; a refined collection that comes from careful research and selection of the best raw materials. Precious natural fabrics that make each garment simply unique!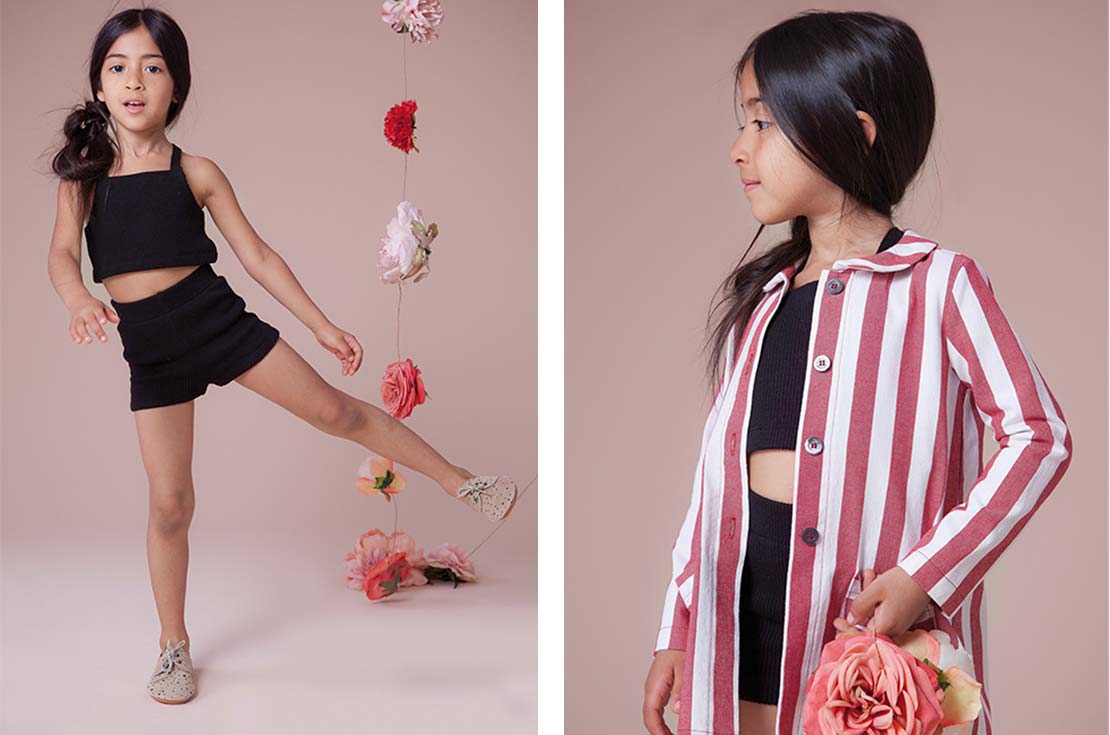 Chemisier dress Silvia color Cherry for girl and teenager, always in the energetic vertical striped pattern. Morgana dungarees color Cherry child and teenager (perfect also for fashion moms or for an amazing Mini-me look). Caffè D'Orzo is dedicated to baby & teen girl (age range from 2 to 18 years), appreciated by contemporary moms who loves design, quality and originality of the forms. Clothing and accessories designed with love, essential shapes for a "minimalist & chic" style with delicate colors and always very refined outfits.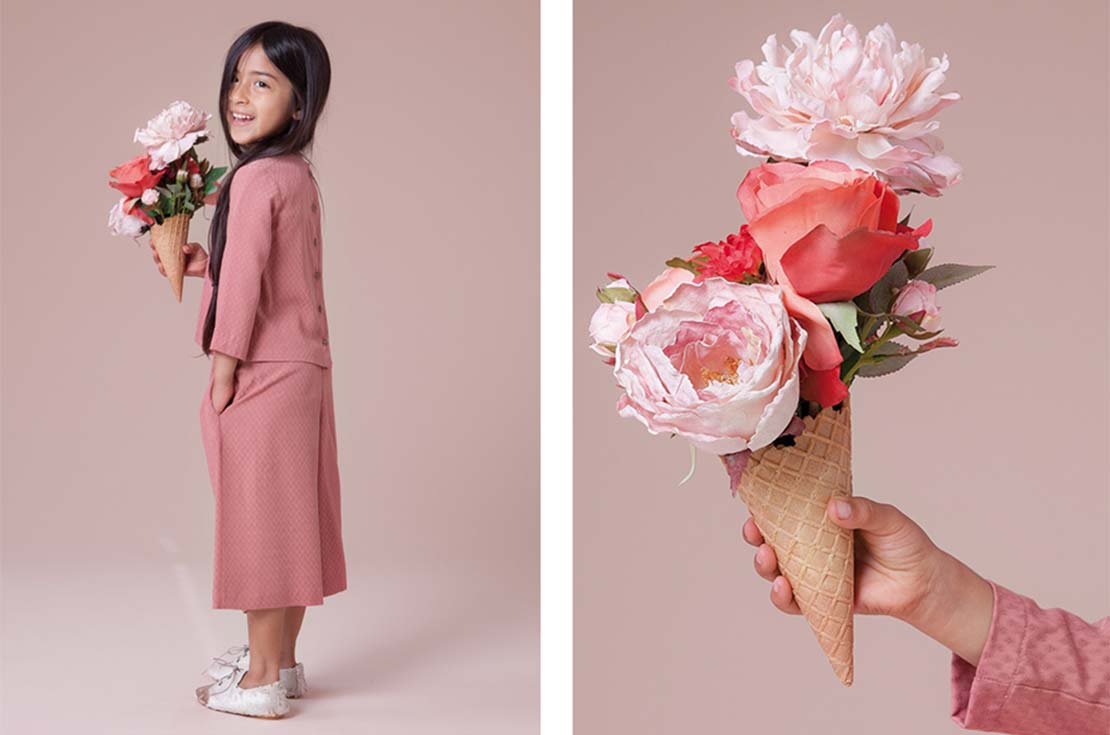 Pleasant to touch fabrics, excellent quality, sartorial traditional skills to create new clothing shapes with a delicate romantic flavour. Caffè D'Orzo is a total look collection for girls, perfect for special occasions and exclusive parties. Versatile items, comfortable fitting clothing that supporting the personality of each children. Caffè D'Orzo is a 100% "Made in Italy" collection that uses only natural and organic fibers to guarantee a truly pleasant and comfortable garments. Keep an eye on our Caffè D'Orzo foucus on page; surprising creations for children and teenagers from the new Spring Summer 2018 Collection. Stay tuned with us!!!