ARMANI JUNIOR: A TRIBUTE TO YOUTH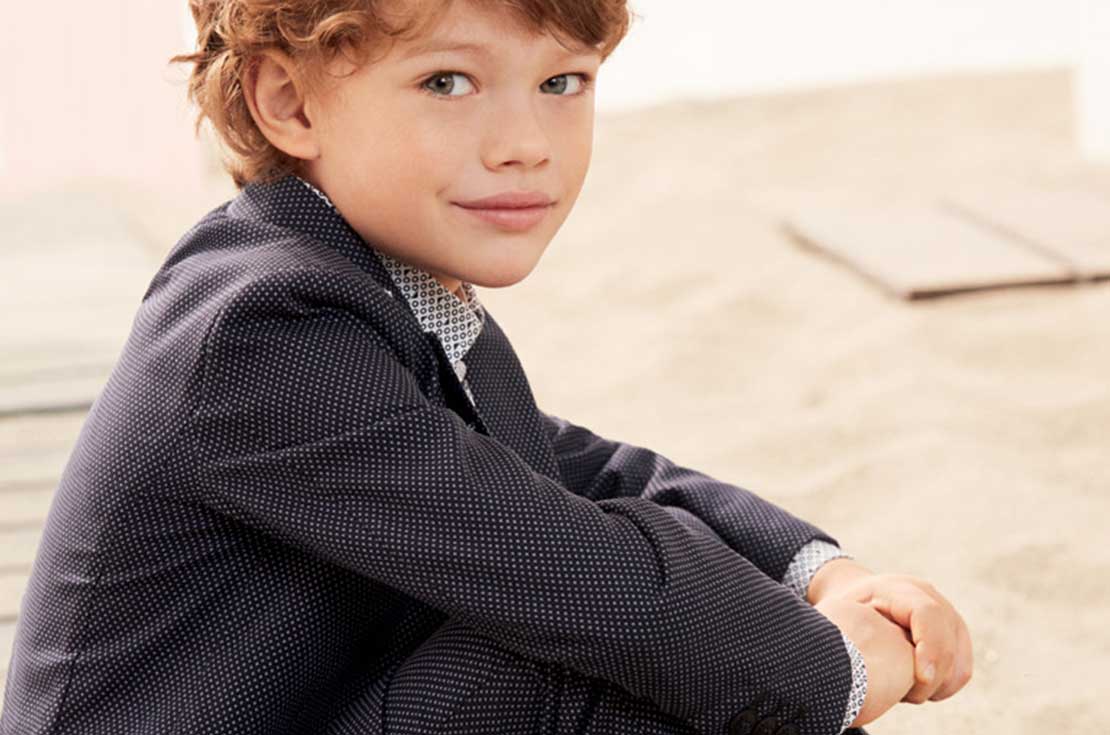 On the occasion of the celebrations for its 40 years of activity in the world of Haute Couture Giorgio Armani celebrated his career by dedicating a tribute to his life as a designer, recalling his successes and everything that made his collections memorable.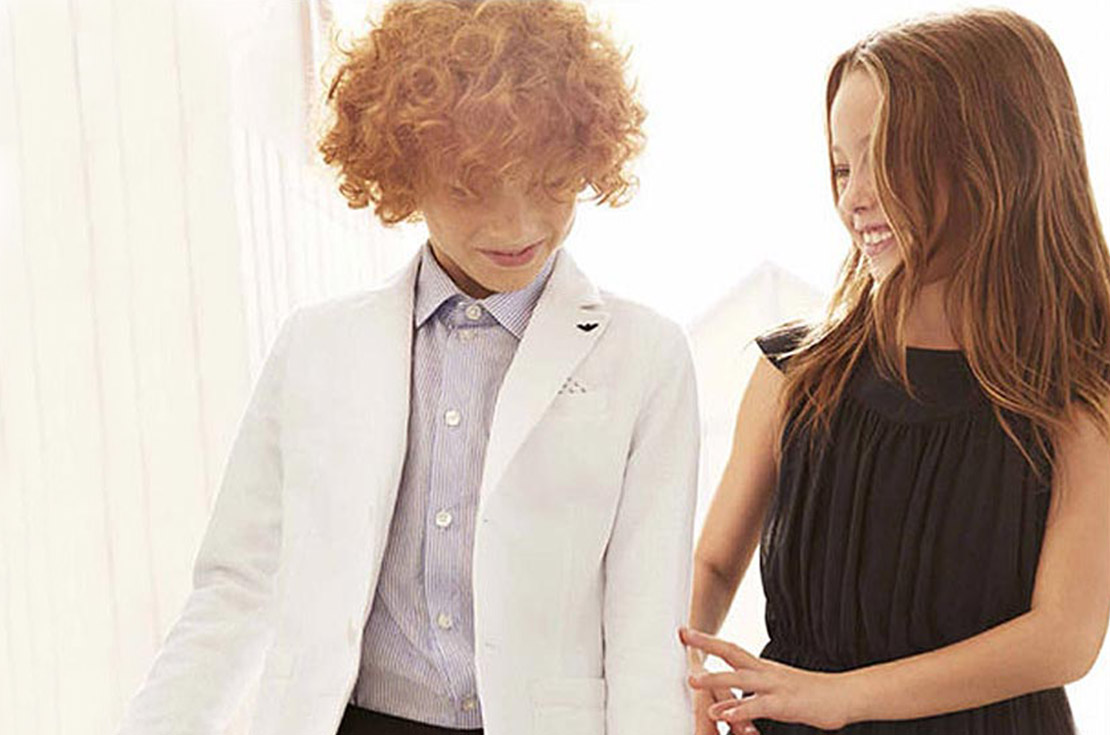 A tribute, how the motto cites, around which rotates the media event that for 40 weeks has exalted one by one all the key elements of the Armani's fashion essence. What has struck our attention is the simplicity and the delicacy of the motto "a tribute to youth": a celebration to Armani's past but at the same time a dedication to all the children, which are the creative minds that will shape our future.
Launched in 1981, the Armani Junior line creates, as always, highly glamour garments, sophisticated but yet of great comfort for children and teenagers. A vast collection, versatile and always super chic for mini-gentlemen and girls of refined tastes. For almost forty years, faithful to his aesthetic vision of elegance, Giorgio Armani has demonstrated in its collections a special attention and sensitivity toward their world.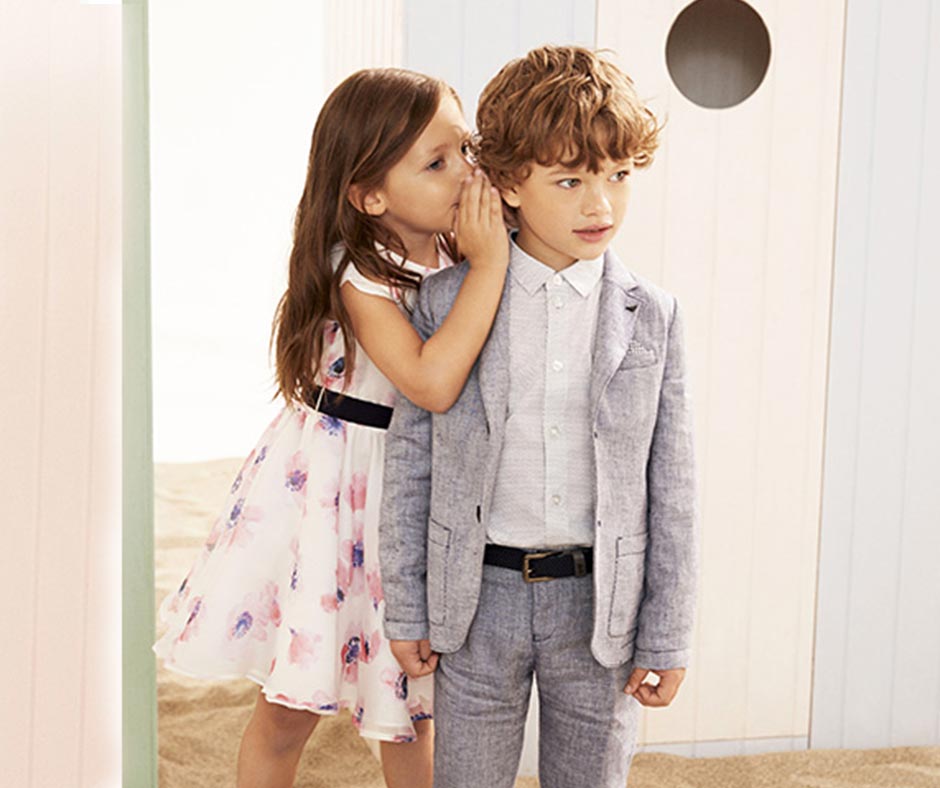 The vision of children and teenagers' fashion by Giorgio Armani distinguishes itself for the extreme elegance and refined style that is most suitable both for formal occasions such as ceremonies and formal events, and for the ceremonies in which your children are protagonists. Each garment and accessory is designed to give your small little man and girl an impeccable taste and ensure maximum comfort to move and play in total freedom.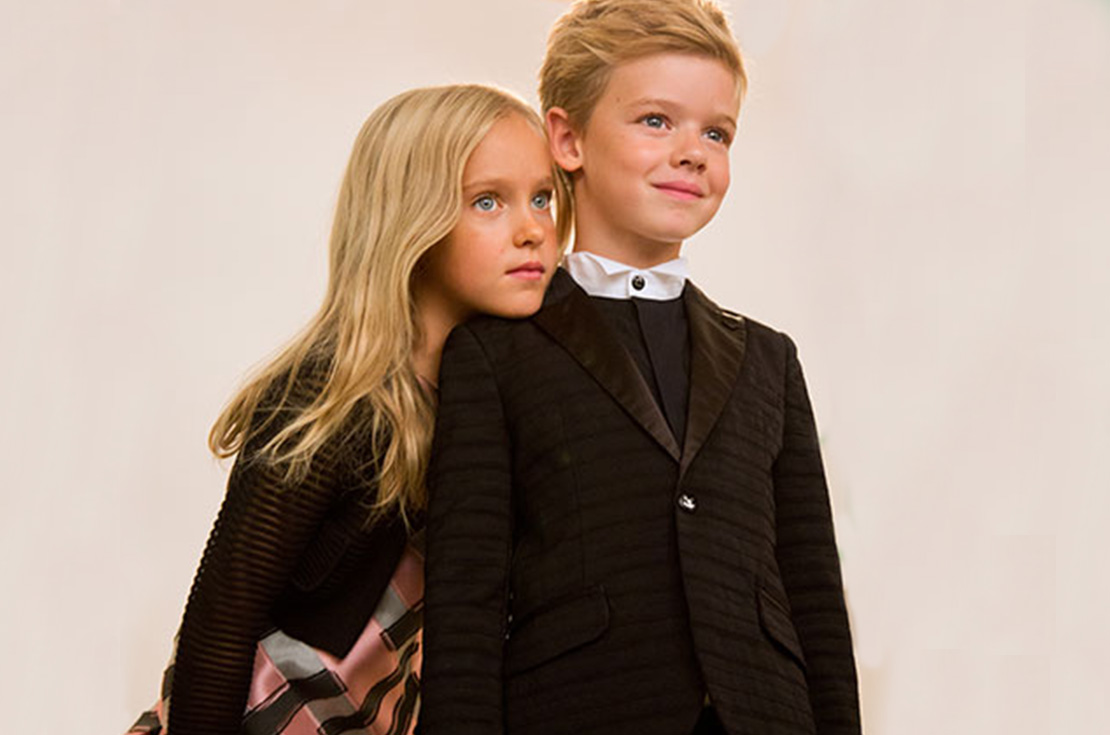 The ceremony look of the Armani maison melts the good taste required by the event with the freshness of their young age and whatever is the event, Communion and Confirmation or participation to a weddings, the Armani outfit is a guarantee.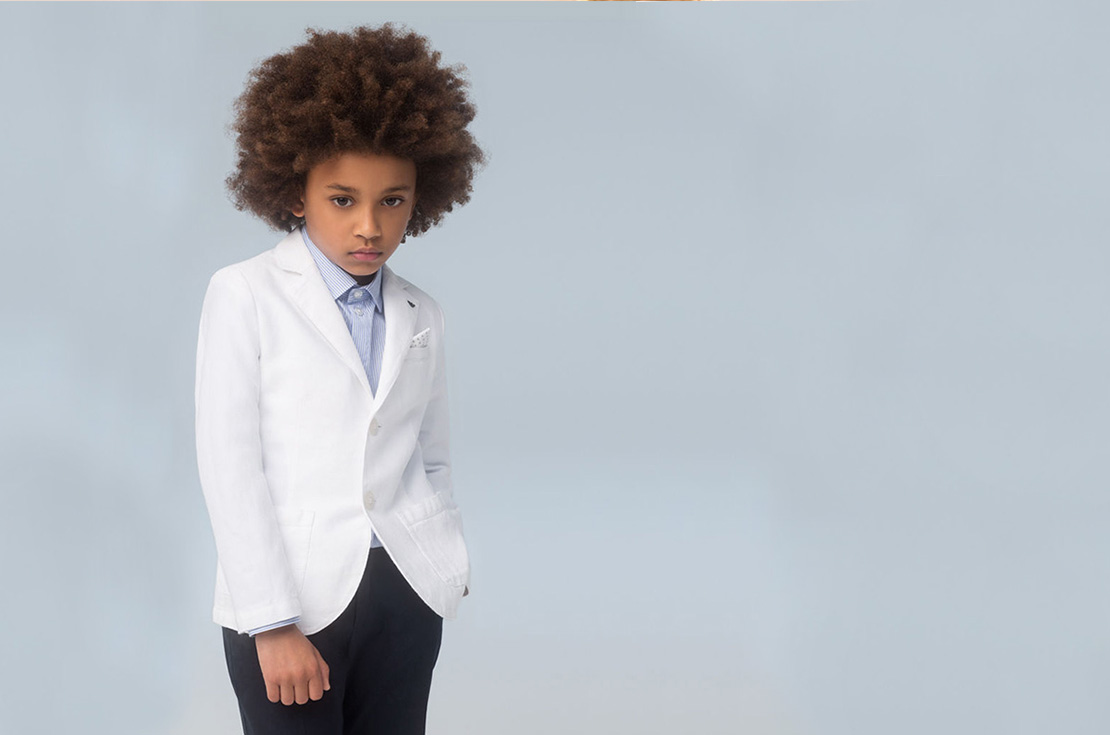 From casual chic to ceremony collection, the high standard of Armani is unmistakable and capable of making special the outfit of every child!