Ceremonial dresses for young girls – S/S 18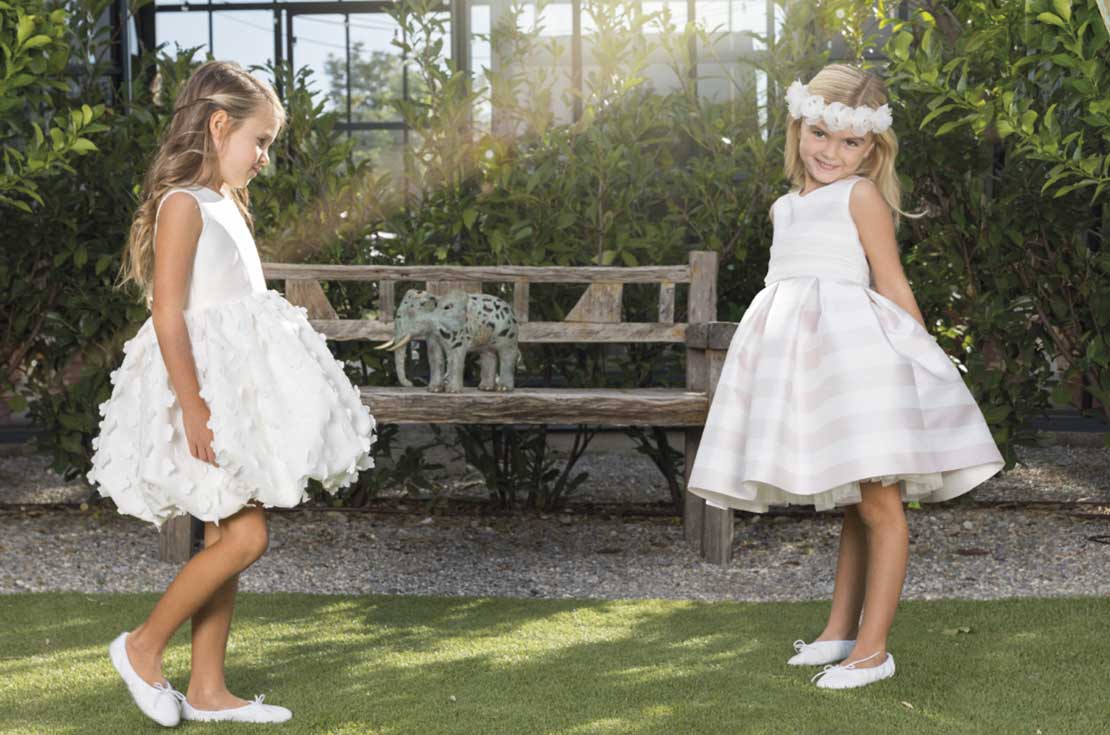 Are you looking for the Ceremony dress for young girl? Here is a first preview for Spring Summer 18 Ceremonial dresses collections. Ceremony collections have always been one of our major fashion passion; we support our customers researching their perfect dress for special occasions, always trying to satisfy the personal concept of elegance and beauty that resides in every child. Let's start with a first preview of Ceremonial dresses for young girls, clothing and elegant outfits. Trendy, refined silk dress with floral print by Dolce & Gabbana Girl (dress picked from Dolce & Gabbana fashion show collection – Spring Summer 2018).  This ceremonial dress certainly needs no introduction …. a dream made of soft & precious silk, perfect for refined and romantic young girls.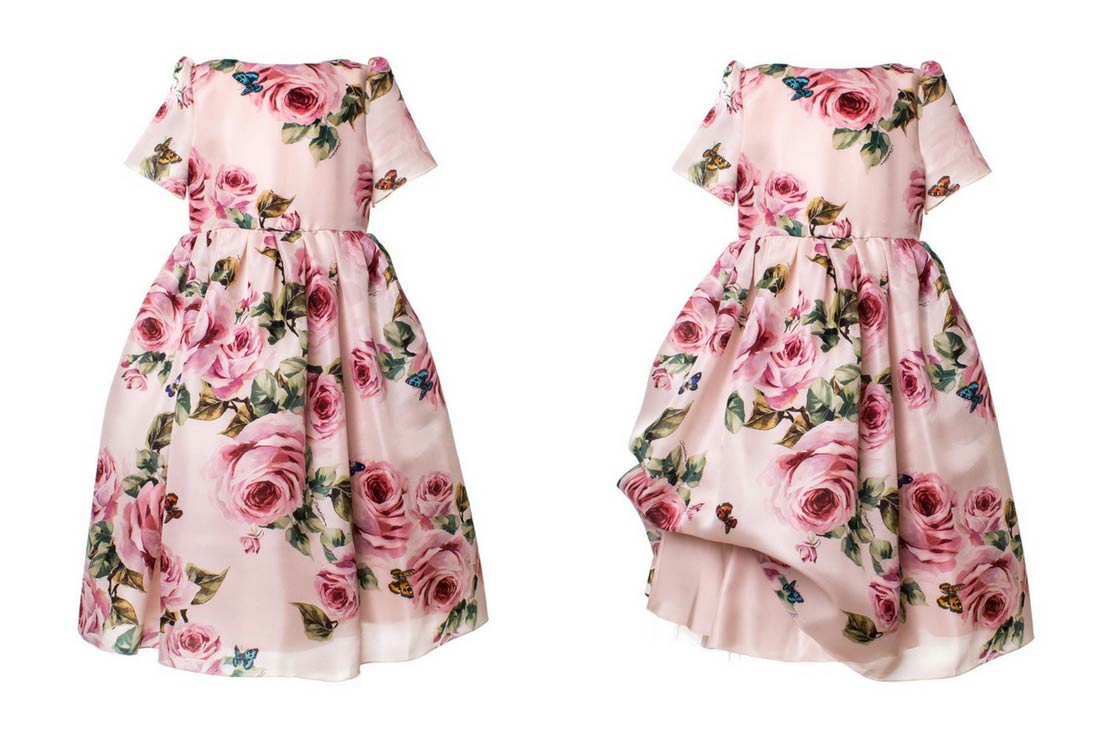 Dolce & Gabbana silk dress with floral print can be interpreted either in a classic style, dressing cotton shoulder covers (which we can tailored for you) and in a "rock" style with your favorite sneakers  (i.e. Golden Goose Super Star Sneaker). Exclusivity and refinement from Péro by Aneeth Arora Ceremony collections; the following ecru dress by Pèro is made with a handmade fabric with artisan techniques, respecting the tradition of hand made. A refined and timeless dress, ideal for a super exclusive look.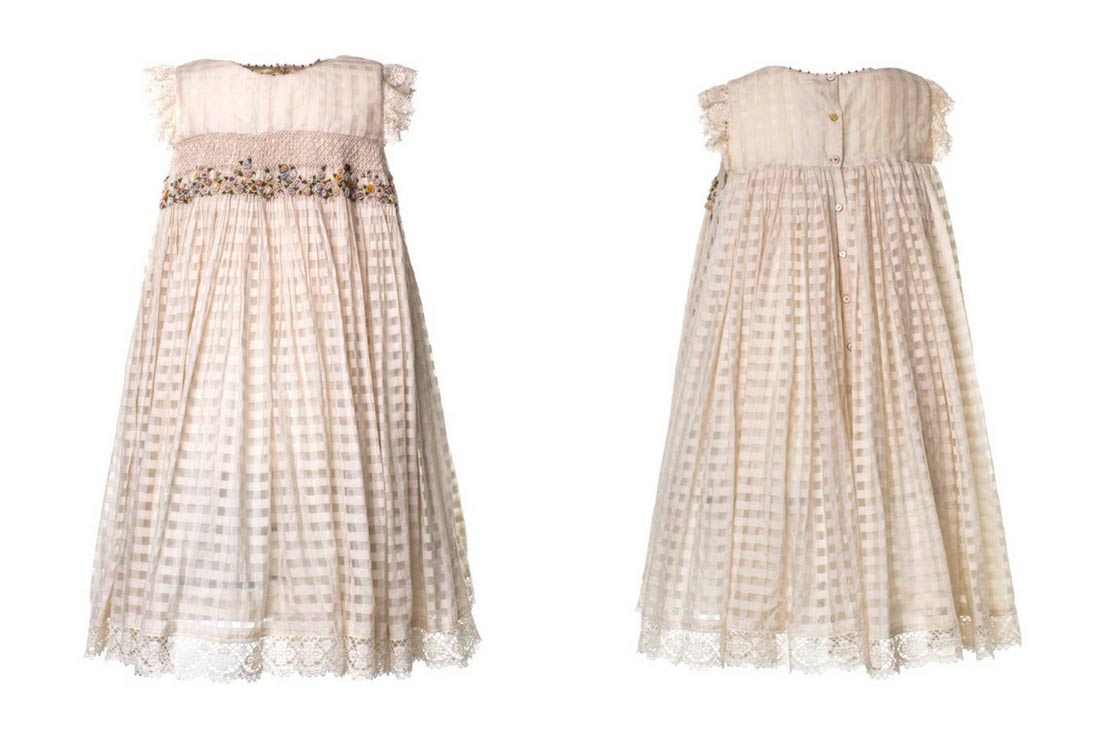 Do not miss our exclusive selection of  La Stupenderia Milano Children's Ceremony Collection! Pink and cream dress with pleats. Linen gauze belt with hand-made bouquet pin.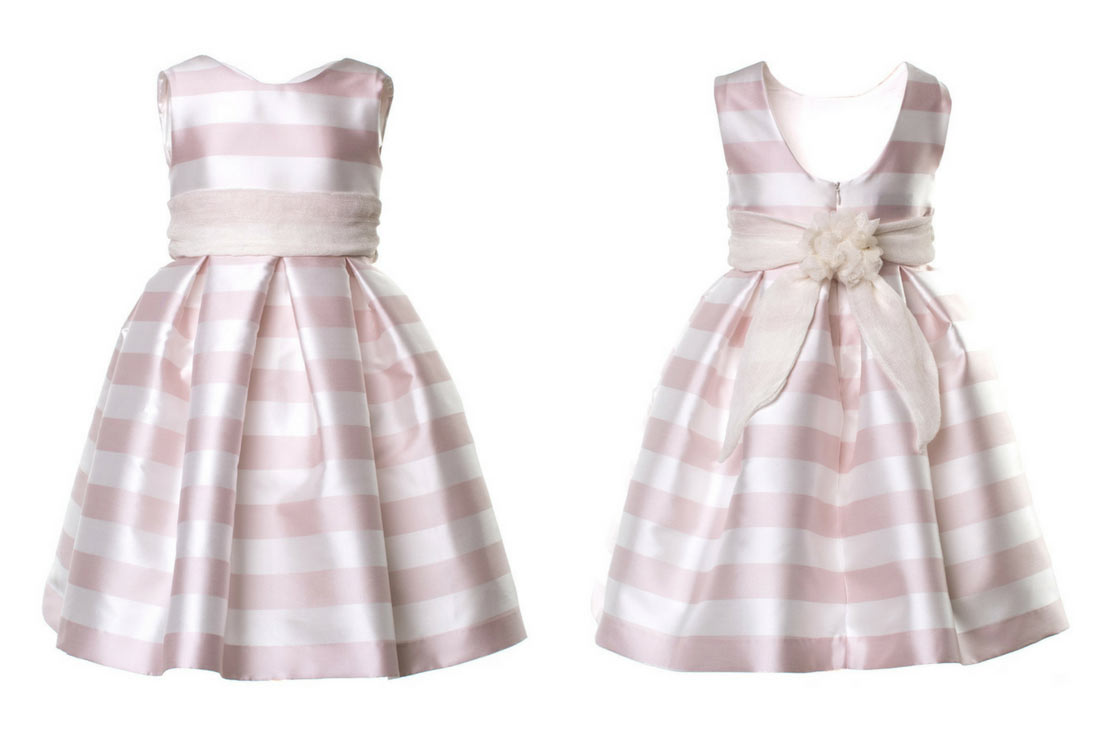 Stripes pattern theme is constantly present in Ceremony Girl Collection; also for this Spring Summer 18  striped patterns are loved especially in pastel shades, ecrù or antique pink; are you looking for a great fashion impact? Discover new arrivals by Mimilù,  the "100% Made in Spain" collection that re-elaborates in a modern way the concept of the classic dress for the first communion, for the baptism or for any other child special occasion. The following Ceremony young girl ecru dress by Mimilù is a garment of great elegance, not to be missed.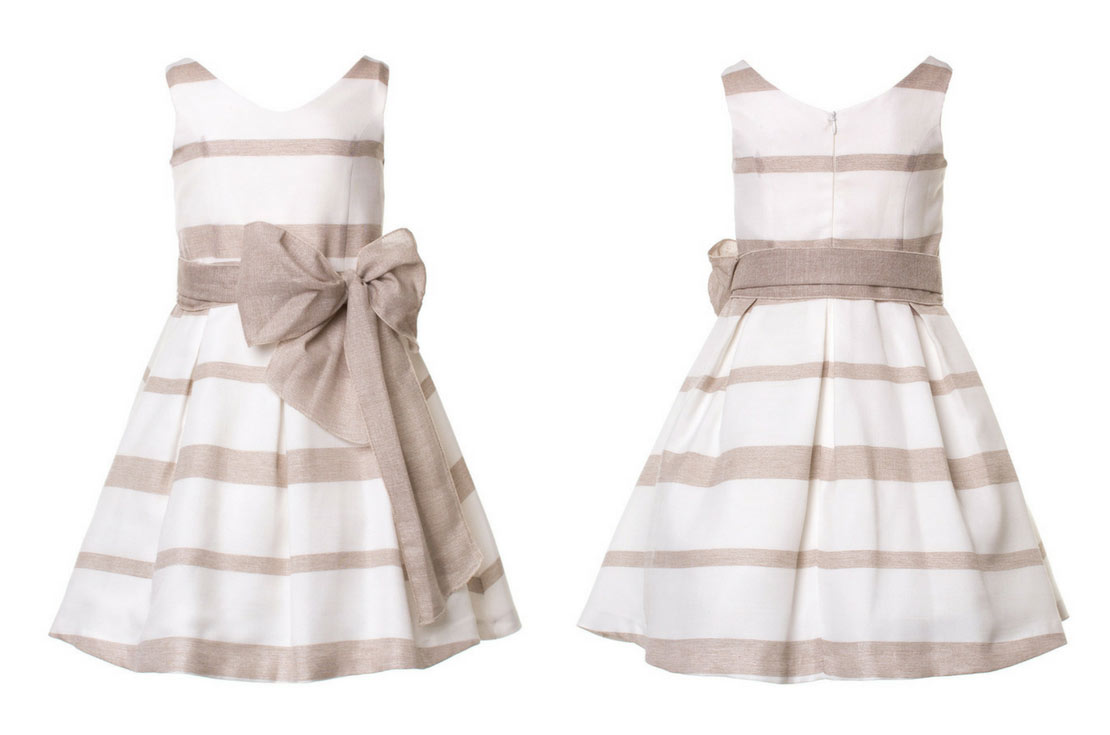 The white tulle dress by Elsy, perfect for sparkling little girls who love being at the center of the scene!
Boy Ceremony collection news are coming soon! Stay Tuned with ANNAMEGLIO Fashion team.