Ceremony collection SS22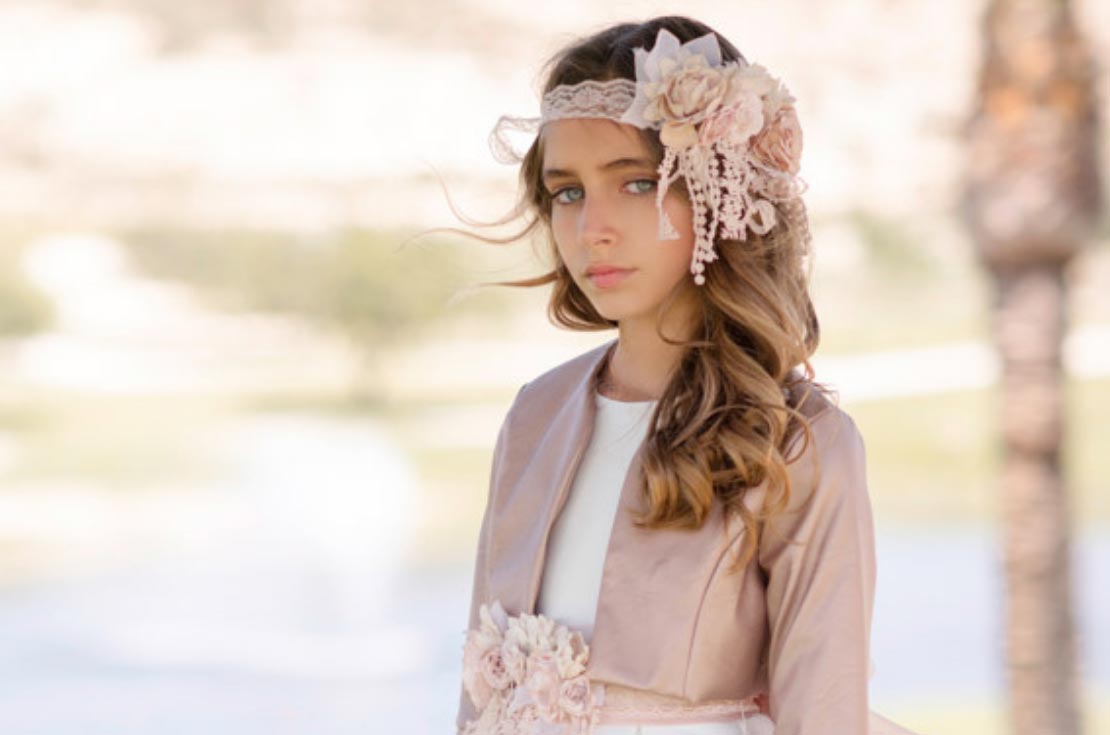 MANY OCCASIONS TO WEAR THE UNIQUE STYLE MIMILU'.
CEREMONIES AND UNFORGETTABLE MOMENTS DESERVE TO BE CELEBRATED WITH GREAT ELEGANCE!
The new Mimilù spring/summer 2022 collection is renewed every year, even more original and refined, it is full of precious details to meet the wishes of every little girl.
Whether for First Communion, Baptism or a special event, the PE22 ceremony collection is able to impress with a wide range of proposals suitable for any occasion!
Exclusive fabrics, enriched with pastel details, create special plays of light, shadows and transparencies; clean and simple lines celebrate the child in her total essentiality. Perfect models to accompany unforgettable moments.
For the more romantic ones, Mimilù offers this precious lace dress with transparencies, enchanting neckline on the back and maxi bow in pastel colors. Delicate lines, comfort and refinement are the basic features of this dress with a perfect fit (available from 8A to 18A).
The white formal dress with floral detail is a classic model with smooth bodice, round neck and wide-cut skirt. An essential style for a girl of refined simplicity, a garment with timeless elegance (available from 8A to 18A).
The elegant formal dress, made of organza and tulle, with pure cotton lining, guarantees a perfect balance between elegance and comfort; crewneck bodice with elegant transparency effects, organza belt with floral brooch, wide and voluminous flounced skirt and neckline on the back (available from 10A to 16A).
This beautiful dress is definitely a must have of the season, a classic sleeveless model with wide skirt, smooth bodice, rounded neckline and elegant waistband with floral decorations. The brighter nuance makes it particularly suitable for a wonderful bridesmaid (available from 3A to 14A).
The authentic expression of Mimilù elegance is concentrated in this refined baby formal dress with light shades, with a wide asymmetric skirt with flounces, smooth bodice and precious floral belt (available from 8A to 16A).
A style that excites and conveys great charm, Mimilù offers a wide variety of models to choose from, able to meet every need.
The new ceremony collections are waiting for you on Annameglio.com and in our stores! Do not hesitate to contact our customer service (+39 3711331620) for information or style suggestions about your Special Event.