NEWBORN FALL WINTER 17/18 COLLECTIONS PREVIEW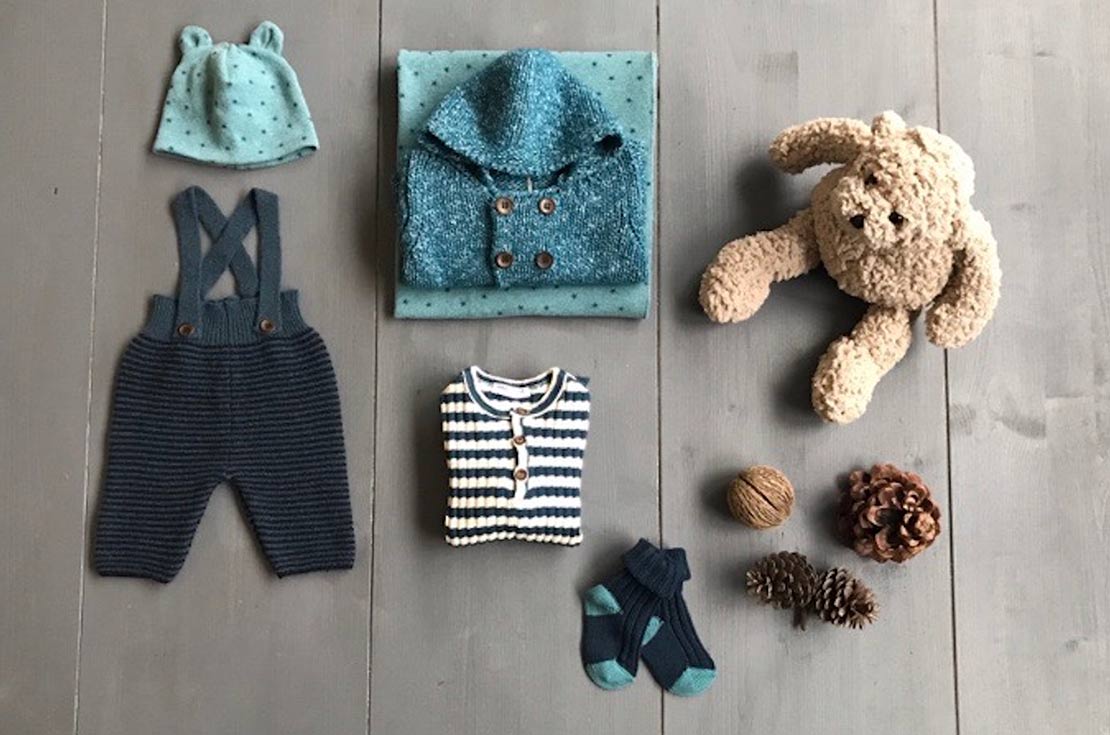 Today we are going to share with you a preview of the collections dedicated to our little babies. So many new in for the next Neborn Fall Winter 2017/18, above all the Spanish Brand Tocoto Vintage. Many are the brands that we love and deserved to be confirmed for the FW 17/18: Tartine & Chocolat, Theophile & Patachou, Simonetta, Babe & Tess and many others. An excellent return is certainly the Newborn FW Collection by Simonetta Mini, a 100% Made in Italy brand of international prestige. The Babies Collection by Simonetta Mini is characterised by a bon ton style, delicate nuances and neutral tones and by the highest materials quality. Here is a preview of the half sleeves melange gray dress, with velvet applications, that will welcome your little girls in a soft hug.
Delitious and precious catsuits enrich Simonetta Tiny Collection, like the lurex cotton sweatshirt fabric jumpsuit, with nice multicolour applications patches on the themes of nature and animals.
An absolute certainty is the New Babe & Tess Collection, in our opinion one of the most complete and innovtive newborn collection of the season. Babe & Tess has the ability to amaze us year after year, with innovative and high quality fashion creations, from a very refined style. Exquisitely casual chic baby jumpsuits, clothes and accessories, with refined fineshes as the delicate opal green double breasted coat in wool knitting coarse grain. In a similar nuance, the funny mint green jumpsuit coordinated with the warm cradle cover decorated with little stars.
Babe & Tess prefers refined matches and clothes with a minimal design, which enhance comfort for every little baby. The next is a truly beautiful outfit for baby girls in pink and gray shades, with a contemporary look, combined with a soft double-face cradle cover, wool knitting on one side and eco fur on the other.
A collection of great charm is the New Fall Winter 2017/18 Collection by Theophile & Patachou, a brand animated by a unique philosophy centered on the child and his/her world: a classic style, vaguely retrò, noble materials and sophisticated finishings are the hallmarks of the baby products signed Theophile & Patachou.
Truly delicious is the outfit composed of madras sweater and wool knitting trousers in a warm dove-gray tone, combined with a lovely pair of wool knitting shoes with a delicious bow on the front.
Another astonishing Theophile & Patachou look is the next one, an extra-soft and precious waistcoat made of ecological fur, paired with the refined peter pan collar white shirt and the turkish trousers in herringbone fabric: an innovative design for a very exclusive outfit!
Complete the look with the elegant and refined varnish shoes, with a satin bow on the top and from a very soft sole to guarantee a unparalleled comfort to your baby.
Craftsmanship quality and sartorial skills are the characteristics of Olive by Sisco, a 100% Made in Italy brand. All the products by Olive by Sisco are designed to assure elegance and comfort; the brand always prefers natural materials, carefully selected to produce high quality clothing collections.
Tocoto Vintage is one of the new in of the Next Fall Winter 17/18, a Spanish brand which was born from the creativity of Marta, a designer from the beautiful Formentera, whose philosophy is based on a perfect balance between vintage taste and modern allure.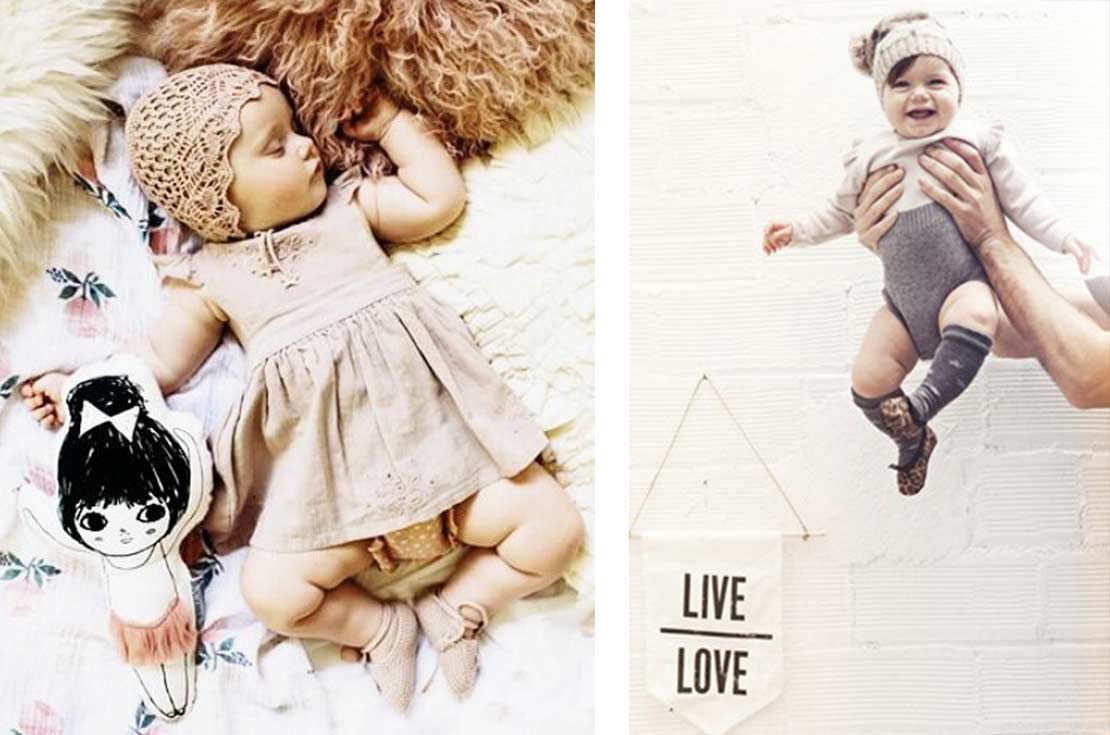 Marta's is a collection to discover. Research, exclusive design, innovative forms, quality of material are the characteristics of the Tocoto Vintage Fall Winter 2017/18 Collection.  The black sweater from the essential design, with a melange printing, matches perfectly the extrasoft trousers in striped velvet fabric, for a delicious vintage effect! the outfit is completed by the soft black leather mocassins with fringes.
The Next Fall Winter 2017/18 is ready to conquer all the mothers with lots of fantastic and rich collections!  Come and visit us in our Boutiques at Sora, Fiuggi Terme and Frosinone or on our online website: www.annameglio.com.
Keep following our blog; many fashion news on the New FW 17/18 Season are arriving!
Stay Tuned!
The Anna Meglio Team.